Growing Scotland's £257m mountain bike economy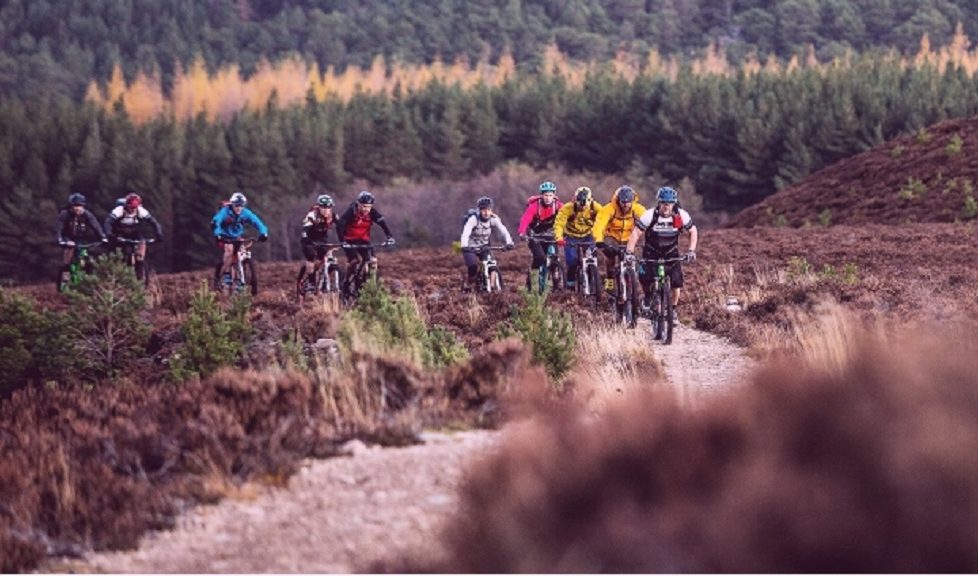 Opportunities and challenges in the mountain biking world lie ahead for landowners.
A gathering of mountain bike enthusiasts, tourism leaders and land managers will discuss a range of important topics surrounding the future of the sport and its relationship with land management at the Scottish Mountain Bike Conference 2018, to be held at the Macdonald Highland Resort in Aviemore from 22-24 November.
One of the key issues facing mountain biking is the construction of trails, predominantly for bikes, which are being built without landowners' permission.
Scottish Land & Estates (SLE), a membership body supporting rural businesses and landowners across Scotland, brought this to the attention of the National Access Forum in January 2017 and, consequently, a sub-group was developed to look at how the issue may be tackled involving SLE, Forestry Commission Scotland, Developing Mountain Biking in Scotland (DMBinS), Local Authorities and other user groups.
Through an extensive consultation exercise, with both landowners and mountain bikers, the sub-group has developed new guidance which aims to provide a clear position on how trail building relates to Scottish Outdoor Access Code; a framework to manage the trails; case studies and practical templates such as signage and risk assessments.
The guidance will be launched on Thursday, 22 November, with a presentation from David Henderson-Howat, convenor of the National Access Forum, Kevin Lafferty of Forestry Commission Scotland and Karen Ramoo of Scottish Land & Estates.
There will be a workshop hosted on the Thursday with an opportunity to investigate how landowners can work with mountain bikers to manage existing trails and help spread messages as to why dialogue with landowners is essential before any trail building can commence.
On the Saturday of the conference there will be a 'Trail Summit' which will present the guidance to landowners and mountain bike trail builders, both professional and volunteer. After the indoor session delegates will have the opportunity to get their hands dirty and help upgrade a trail near Aviemore.
Karen Ramoo, policy adviser (Access, Conservation & Wildlife Management) of Scottish Land & Estates, said: 'Our members are passionate about Scotland's land, and we believe this guidance will help support land managers and the mountain bike community to work together and proactively address any potential issues. The conference will be an ideal opportunity to launch the guidance and continue the good discussions between landowners and mountain bikers on how we manage the development of mountain biking in Scotland.'
For landowners who are seeing an increasing number of mountain bikers access their land, the conference also provides an ideal opportunity to network with mountain bike tour operators, tourism professionals and the wider industry to understand the opportunities that this growing market may be able to offer them.
Graeme McLean, director of Developing Mountain Biking in Scotland, added: 'Mountain biking is now worth £257m to the Scottish economy on an annual basis and this growth is expected to continue so that by 2025 the industry will be worth £408m annually.
'We hope that the conference will provide the networking, the inspiration and the ideas so anyone who wishes to take advantage of this growing market will be able to.'
For more information on the conference click HERE. To book tickets click HERE.