Royal blessing for Glad Rags shooting event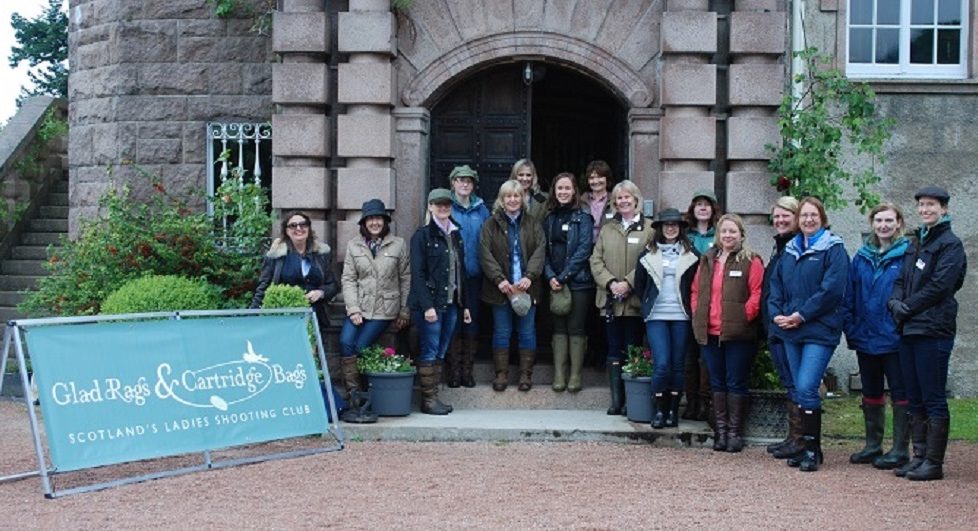 Scotland's premier all female shooting club has blasted into 2020 with the permission of the Queen to hold a charity clay shoot at Delnadamph.
Glad Rags & Cartridge Bags will visit the location, which forms part of the Balmoral Estate.
Mhairi Morriss, owner of Jomm Events and founder of Glad Rags and Cartridge Bags, was delighted with the news, with the event being supported by Shepherd and Wedderburn Solicitors.
She said: 'Never in my wildest dreams would I have imagined Her Majesty The Queen giving permission for us to hold an event on the Balmoral Estate.
'Ladies of all abilities are very welcome. We are unique unlike other shooting clubs Glad Rags does not hold its clay shooting events at traditional shooting grounds instead we are like a roving syndicate holding our shoots at stunning special venues.'
Kathleen O'Connor who looks after ladies shooting for the British Association for Shooting and Conservation said: 'Through her ladies shooting group, Mhairi continues to introduce scores of ladies to shooting, supporting both novice and experienced in some of Scotland's most picturesque settings.
'Building not just on skills but confidence and friendships. BASC Ladies Shooting are proud to be involved and support this special Royal-themed event with the inaugural Queen of the Clays trophy.'
The club is going from strength to strength, with new ladies joining every month. The most recently launched event, Glad Rags & Tiaras which is in aid of Children 1st, sold out within two and half hours.
Mhairi added: 'It was such a fun evening watching all the bookings coming in.'
Shepherd and Wedderburn, the largest Scottish-headquartered UK law firm, is the most recent sponsor of Glad Rags & Cartridge Bags, joining MHA Henderson Loggie Accountants, Weatherbys Private Bank, Station Garage Mitsubishi and Country Ways.
Gillian Campbell, partner and head of private clients in the north of Scotland, said: 'Outdoor pursuits are such an important part of life in this part of the world. We're delighted to have this opportunity to visit beautiful locations, such as Wardhill Castle, and support the work of Glad Rags, whilst meeting new people and having great fun!'
Mhairi laughed: 'Who would have thought five years on this is where we are? It's the fantastic ladies who come that make Glad Rags what it is. It's such a pleasure to be part of something so very very special."
Ladies who have never held a gun to the more experience shot are all welcome. The emphasis is always on safety while learning how to shoot properly in a supportive and relaxed atmosphere.
There is no joining fee and ladies dip in and out going along to the events they can manage.
For more information visit www.gladragsandcartridgebags.com.