Ladies' shooting club marks its fourth birthday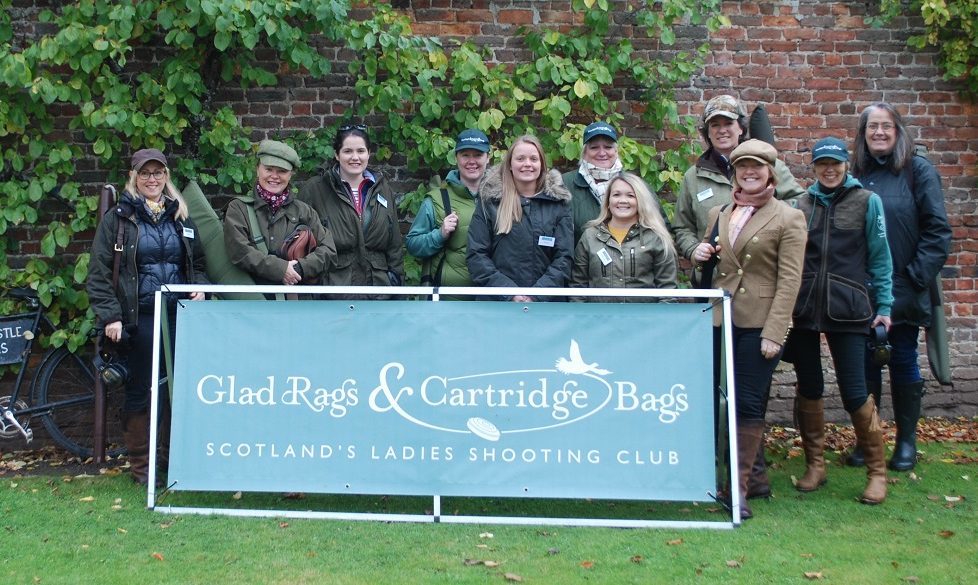 Scotland's premier ladies shooting club Glad Rags and Cartridge Bags is celebrating its fourth birthday.
Since its first event hundreds of ladies of all experiences have shot with them at 18 magnificent venues.
The club was founded by Mhairi Morriss – and it was all thanks to a bit of serendipity.
Mhairi smiled: 'I can't lie Glad Rags and Cartridge Bags happened a bit by accident. The very first clay shoot four years ago at Raemoir House started out as a fun day out for friends but as soon as it was planned I had requests from so many people wanting to join us, one press release later and a few posts on social media and the shoot was sold out with 30 guns joining "my day out for chums".'
Under the umbrella of Jomm Events her event management and marketing business Glad Rags and Cartridge Bags was born.
Mhairi recalled: 'It all happened so fast, I felt I was on Concorde taking off at the time.
'In a matter of weeks, we had the name, designed the logo, had fabulous sponsors on board, sourced prizes and were already looking at the following years calendar of events.'
Glad Rags is unlike any other ladies shooting group, they do not hold their events at traditional clay shooting grounds but are more like a roving syndicate visiting exclusive magnificent stunning venues.
The portfolio of where the ladies have shot is truly impressive Cluny Castle, Gordon Castle, Candacraig House, Kincardine Castle and Douneside House to name but a few.
Ladies who have never held a gun to the more experience shot are all welcome. The emphasis is always on safety while learning how to shoot properly in a supportive and relaxed atmosphere.
There is no joining fee and ladies come along to the events they can manage.
For the more competitive ladies Glad Rags have teamed up with Ardmoor, for the Ardmoor Glad Rags Challenge, the ladies four best scores from the events they attend are put forward, Mhairi was quick to emphasise this competition was optional.
She explained: 'As well as learning how to shoot properly a Glad Rags day out is so much more, it's the whole experience of the venue, the social side of seeing old friends again, making new friends and ever lasting memories are made.
'The venue can be the star of the show, we are so lucky to be surrounded by so many magnificent and unique locations.'
There are still places available for the fourth birthday celebration clay shoot at Raemoir House on 4 November where the luxury brand Holland Cooper are treating the ladies to a fashion show of their autumn/winter collection.
For more information and to book www.gladragsandcartridgebags.com or email mhairi@jommevents.com.