Golf is a £325 million industry for Scotland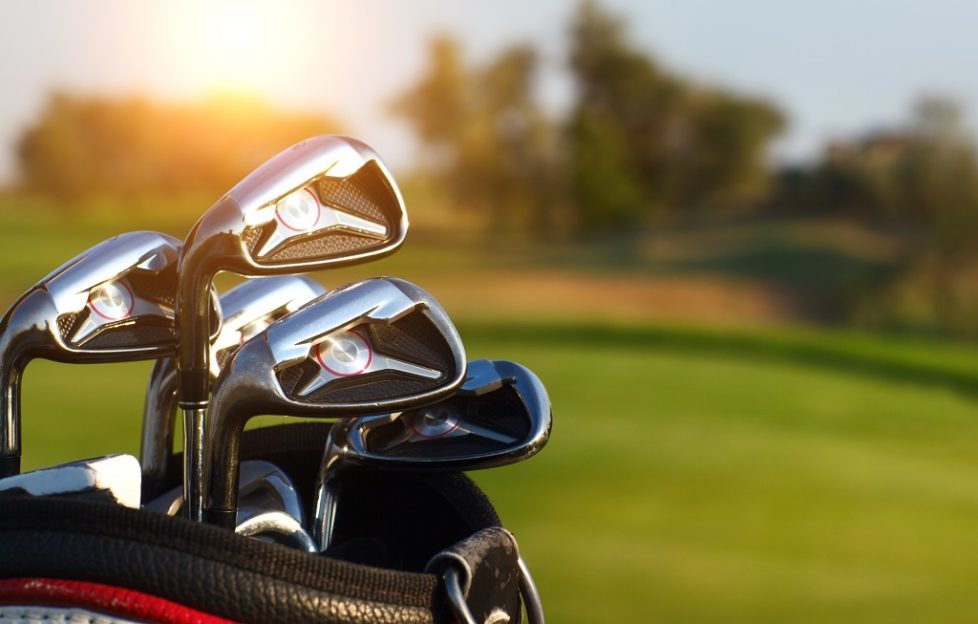 A review of Scotland's National Golf Tourism Strategy is worth £325 million to the nation, following a strong period of growth.
On Course for Growth, is a mid-term review of Scotland's original National Golf Tourism Strategy, Driving Forward Together, which originally targeted increasing the value of golf tourism from £220 million in 2013 to £300 million by 2020.
But a study published last year showed that by 2016 the value of the golf tourism industry in Scotland had already soared to £286 million annually, indicating that the sector was on course to smash its original target ahead of 2020.
The updated strategy has now set an ambitious target of £325 million by 2020 in addition to rationalising a number of objectives aimed at encouraging a continued collaborative approach to promotion of golf tourism and galvanizing partners across the industry.
The On Course for Growth strategy is supported by a number of key organisations involved in the development & promotion of golf tourism in Scotland including Scottish Enterprise, VisitScotland, Scottish Golf, the PGA of Scotland, the Scottish Inbound Golf Tour Operators Association (SIGTOA) and regional marketing groups including Ayrshire Golf Scotland, Scotland's Golf Coast, Fife Golf Partnership, Golf Perthshire, Carnoustie Country, Golf Aberdeen City & Shire and Golf Highland.
Allan Minto, project manager with Golf Perthshire, was part of the team reviewing the strategy and said: 'The results of the 2016 study into the value of golf tourism indicated that Scotland was well on its way to achieving its target of £300 million by 2020, having already reached £286 million annually.
'Scotland is known around the world as the Home of Golf and factors such as increased accessibility via air routes, exchange rates, international media profile from major events and the continued development of Scotland's world-class golf tourism product are all expected to see the industry maintain this excellent growth and hit a renewed target of £325 million by 2020.
'These figures outline the importance of the golf tourism industry to Scotland's economy and with £5 spent elsewhere for every £1 a golf visitor spends playing golf, the ripple effect is felt far and wide across the visitor economy in shops, hotels, restaurants and other tourism attractions.'
The revised strategy also outlines the importance of attracting more women and young people to play golf in Scotland, with a particular focus on utilising The 2019 Solheim Cup at Gleneagles, to market Scotland as a golf destination open and accessible to all.
The five key objectives in the strategy are:
1: Encourage the use of Scotland, The Home of Golf marketing toolkit in co-ordinated and cohesive campaigns across the golf industry;
2: Encourage industry and partners to gather quality visitor data and to share market intelligence, best practice and research;
3: Strengthen industry leadership and business engagement at regional and national levels;
4: Support all industry and partners to improve the quality of the golf visitor experience, to increase visitor numbers, spend and repeat visits and to assist in the delivery of sustainable golf tourism;
5: Maximise the impact, investment and tourism opportunities from hosting major golf and industry events.
Ross Duncan, development director with Scottish Golf, added: 'Visitor revenue has become an increasingly important income stream as clubs diversify away from the reliance on membership recruitment and retention to grow their business.
'The updated On Course for Growth Strategy will widen the opportunities for even more clubs to benefit from industry support through a coordinated and collaborative approach, and coupled with other partnership initiatives, will contribute to a bright future for golf clubs across Scotland.'