A shot at glory with simulated game days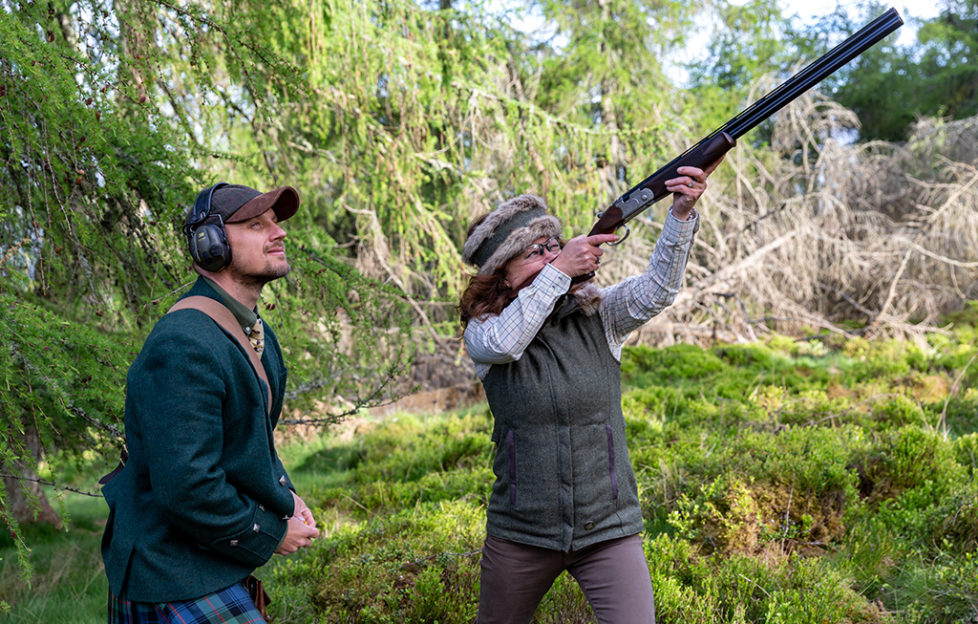 Findrack Sporting estate are now adding simulated game days to its already impressive sporting portfolio.
Findrack Sporting, set in the glorious hills of Royal Deeside, was founded by Hal Salvesen born from his belief that Aberdeenshire has some of the most diverse sporting opportunities anywhere in the world.
The estate which has been in the Salvesen family for over 40 years offers an array of world class field sports for both the experienced and the novice guest, welcoming both local and international visitors. Roe and red deer stalking, pheasant, partridge, duck, pigeon, woodcock, geese and grouse shooting as well as fishing on the famous rivers the Dee and the Don.
Hal said: 'Aberdeenshire is a hidden gem for any sporting enthusiast with endless unique opportunities set in the beautiful Cairngorm National Park.
'Simulated game shooting has all the thrills, all the excitement, the heart racing and the adrenaline pumping just like a full driven day but has more flexibility. It can be offered to guests all year round and days can be tailored to the experience of the teams by adjusting targets to suit their ability. We are offering whole or half days as well as evening simulated events.'
Hal also stressed that he appreciates it is not always easy to get a group of guns together: 'Keen shots have the chance to come and make up teams at various simulated events and for the less experienced shot there will always be coaches on hand to assist when required.'
Simulated days are becoming very popular as they are the next step for clay shooters to take before progressing onto full game days, they are also ideal for the seasoned driven day gun to get their eye in before the driven season begins.
Findrack Sporting pride themselves on the high standards of their full driven days and the simulated days will be no different.
Guests will be welcomed by the team in their full estate tweeds, enjoy breakfast rolls before drawing pegs and the safety briefing. It is then out onto the estate for three morning drives, a break for lunch, then one or two further drives in the afternoon. Finishing off the day with afternoon tea. With all that Findrack Sporting has to offer, the estate is a field sports enthusiast's heaven.
For more information visit www.findracksporting.com