What an honour for Ghillie Archie and pony Spey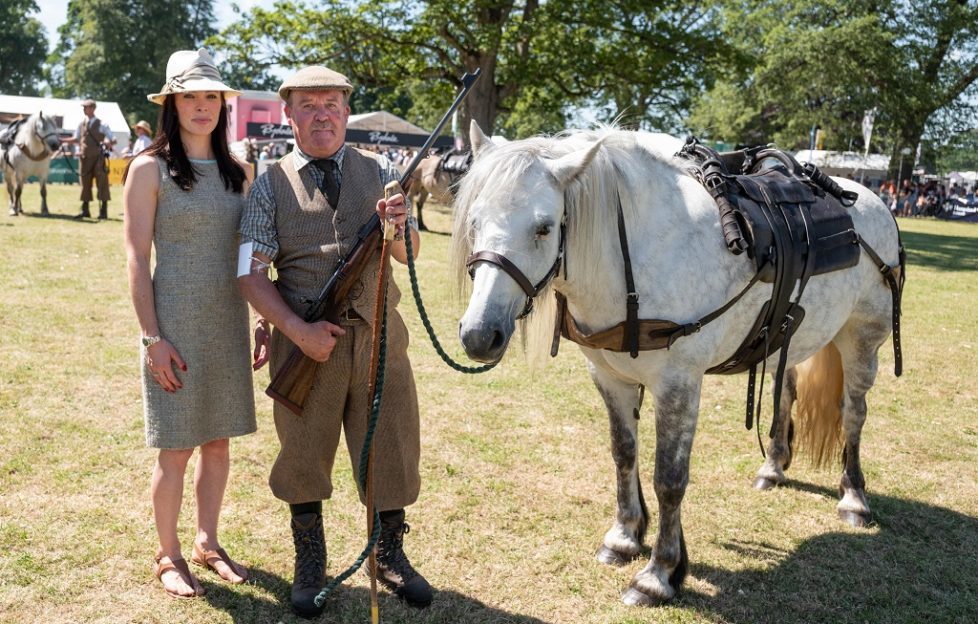 One man and his pony have received a unique prize after winning 2018 the Fred Taylor Memorial Trophy for Working Hill Ponies.
Ghillie Archie Hay and Highland pony Spey from Invercauld Estate in Angus, have won the sixth annual competition, which is sponsored by London gunmaker John Rigby & Co.
The estate will receive one of Rigby's Highland Stalker rifles in .275 Rigby, which is currently being engraved to commemorate the win, making the prize worth a staggering £12,000.
Archie also took home a medal from the Highland Pony Society plus a year's membership.
The competition is organised by the Game and Wildlife Conservation Trust and the Association of Deer Management Groups and is held in memory of Fred Taylor, headstalker on the Invermark Estate in Angus for more than 30 years.
Archie has worked with nine-year old Spey for the past four years.
In anticipation for the competition, he spent 10 hours washing and combing the dapple grey mare. Archie hopes she will keep going another decade, which is longer than he thinks he himself will be going for.
Marc Newton, managing director of Rigby, said: 'It's fantastic that Rigby is involved with this celebration of all the work that goes into managing deer on Scottish estates.
'The fact that 13 ponies were entered goes to show that this is not just a tradition, but that it is a living skill. Archie, who had turned Spey out beautifully, is a very worthy winner.'