Scots rider ends a nine-year wait to win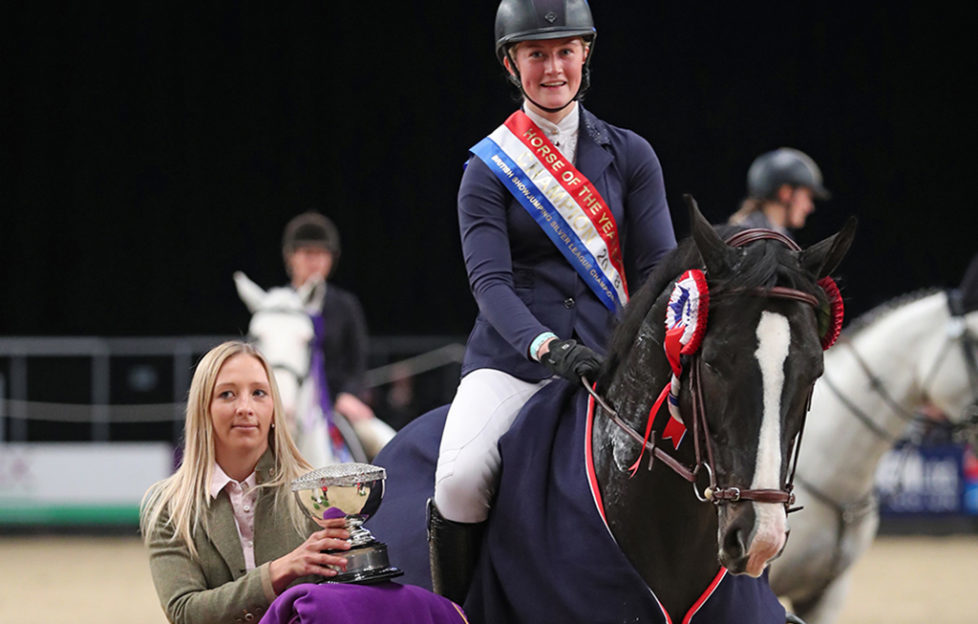 A Scottish rider made a nine-year wait worthwhile as she claimed a thrilling victory on the opening day of the Horse of the Year Show at Birmingham's Genting Arena.
Lucinda Stewart, from Ayrshire, last competed at the prestigious event, which celebrates its 70th anniversary this year, in 2009.
But she returned in style, winning the British Showjumping Silver League Championship on nine-year-old gelding Cancun II.
A total of 14 combinations contested the one round and jump-off class, and Lucinda posted one of seven clear rounds.
Samantha Jimmison and Farah II set an early target, going clear in 40.11 seconds, but they had to be content for second place as Lucinda guided Cancun II home in 39.49, with Alexandra Moorhouse and Hamilton H taking third after collecting four faults in 38.22.
Lucinda, who works in the accounts department of her father's business and also runs a country-wear shop, said: 'It doesn't feel real. It was a dream just to qualify, let alone to win!
'My horse has had a fantastic season, so I thought I would just come here and enjoy it and not put too much pressure on. And then he jumped clear, and I thought I would have to go quick against the clock, and he jumped fantastic.
'I jumped the Pony Newcomers final (on a different horse) in 2009, and I have missed out on qualifying for HOYS so many times. I tried not to be nervous in the whole build-up, and then you see the curtains closed before you enter the arena and it felt like forever before I went in.
'It's the proudest moment of my riding career, no doubt about that.'