Ensuring Scotland's ski slopes are open to everyone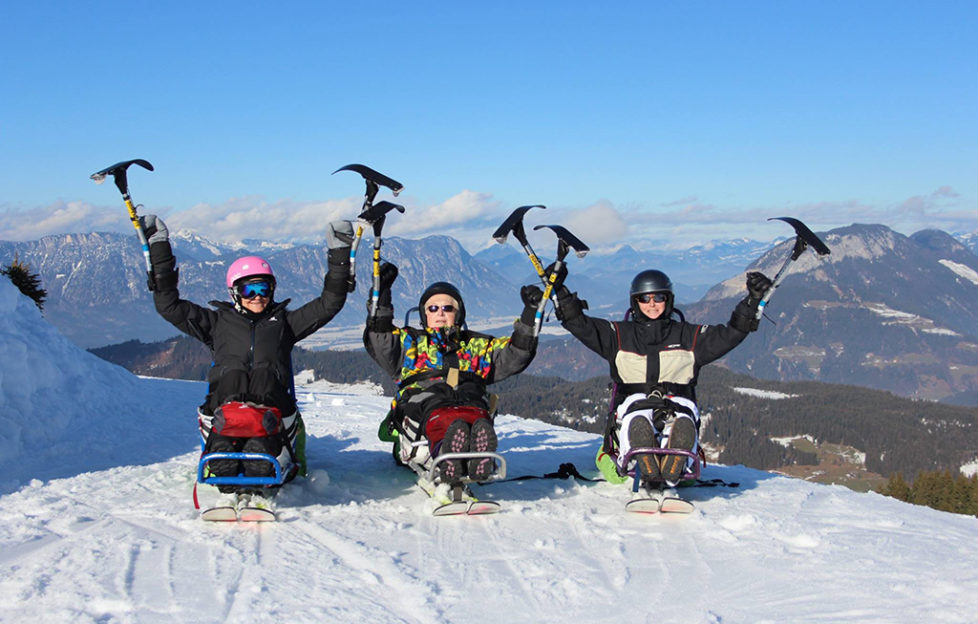 Now that we're into the colder months, more and more people will be thinking about taking to the Scottish ski slopes.
There's an organisation that's based in Scotland which is breaking the ice, when it comes to ensuring that everyone has a chance to enjoy life on the piste.
Disability Snowsport UK, with a base in Glenmore Lodge Grounds, Aviemore, believe that anyone, regardless of their disability or background, should be able to enjoy the thrill and adventure of snowsports; that they should be able to ski or board alongside non-disabled skiers and boarders as equals.
Snowsport UK is the UK's leading disabled snowsport charity. Chief executive officer Mark Kelvin said disabled people could gain huge benefits in participating in snowsport.
He explained: 'Beyond the immediate physical and mental health benefits, snowsport brings a level of individual exhilaration and risk that many disabled people simply cannot get elsewhere.
'There's simply no other feeling like the excitement, exhilaration, and sense of freedom that come with participating in snow sports. Not to mention the social inclusion, friendships, confidence, and health benefits.
'Unfortunately when people are born with or acquire a disability, it's easy to believe that opportunities such as snow sports are no longer available to you. Disability Snowsport UK has a forty-year record of proving otherwise. No matter who you are or whatever disability you have, if you want to be on the snow we can help you.'

Snowsport UK currently have a couple of spaces left on the following activity weeks for adaptive skiers or snowboarders:
Arinsal (Family week 2): 24 February – 3 March 2019.
Big Bear: 25 February – 8th March 2019.
Arinsal 1: 3-10 March 2019.
Arinsal 2: 10–17 March 2019.
The brochure can be viewed HERE.
Someone who has enjoyed the benefits of DIsability Snowsport is Millie Knight.
She said: 'I first started skiing at six years old when I started to lose my sight.
'When I'm walking about in my daily life it's quite restrictive and quite slow and I rely on other people to help me to do things. I'm not in control.
'When I ski, I can choose the speed we go, and where we go, and that's really exciting for me.'
Visit www.disabilitysnowsport.org.uk for more details.
They are also looking for volunteers across all of our activity weeks for the 2019 season – contact rachel.sinclair@disabilitysnowsport.org.uk for more information.