Celebrate the great outdoors at Scottish adventure film festival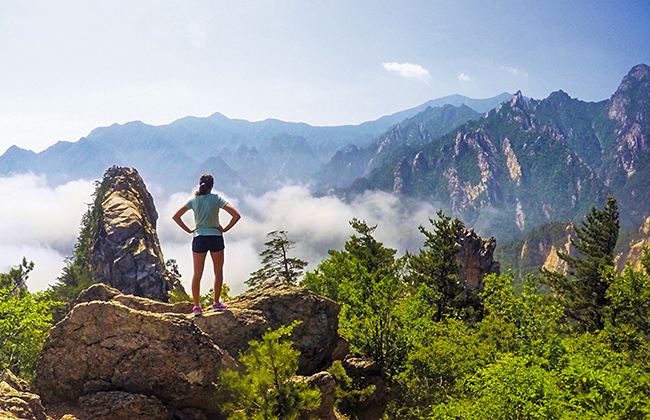 A highly-acclaimed adventure film festival is coming back to Scotland later this month.
A high-energy celebration of outdoor and mountain culture, the Peebles Outdoor Film Festival returns at the end of January with another feast of adventure films, exciting speakers and exhilarating hands-on sessions.
Special appearances by renowned explorer Benedict Allen – who hit the headlines recently following his 'rescue' from Papua New Guinea – record-breaking ocean adventurer Olly Hicks, celebrated ultra-runner Jasmin Paris, Scottish winter climbing superstar Greg Boswell and adventure filmmaker Paul Diffley will be among the highlights when the festival is held at the Eastgate Theatre over the weekend of 26-28 January.
A perfect pick-me-up for any post-Christmas blues, the programme also sees a dazzling line-up of adventure films covering everything from surfing and deep water soloing to slack-lining, mountain biking, skiing and mountaineering.
Tickets are already selling fast for many of the sessions, with Benedict Allen – an explorer and adventure filmmaker known for his technique of immersing himself among indigenous peoples in the far corners of the world – proving to be a particularly big draw.
Allen recently added to his back catalogue of high-risk, solo expeditions when he attempted to regain contact with a remote tribe in Papua New Guinea having first visited them while in his twenties. His subsequent extraction from the country made headlines around the world.
Another headline speaker, ocean adventurer Olly Hicks will share awe-inspiring tales from the high seas. Since becoming the youngest person to row solo across the Atlantic at the age of 23, his passion for the sea has seen Hicks undertake a range of daunting expeditions, including kayaking from Greenland to Scotland. However, his biggest challenge is yet to come as he prepares for the first ever solo row around the world later this year.
Back on dry land, Jasmin Paris, Lucy Colquhoun and Susan Ridley – a trio of elite running stars who have smashed records across the age groups – will reveal all about their running lives; adventure film-maker Paul Diffley will talk about his acclaimed Hot Aches label, and explain why his latest film, a caving epic set in Spain's Picos de Europa mountains, is perhaps his most difficult undertaking yet; while festival audiences will be among the first to hear about ultra-adventurer Jenny Tough's latest world first – a solo, unsupported run along the length of Morocco's Atlas Mountains.
As well as big names from further afield, the festival also features appearances by a host of inspiring figures from in and around the Borders, all with amazing stories to tell. Between them, Lynne Armstrong (mountain biking), Greg Boswell (winter climbing), David Winton (long-distance cycling), and Geoff Allan (author of The Scottish Bothy Bible) are set to entertain audiences of all ages with tales of their adventures.
Festival-goers can also choose from an expanded range of outdoor sessions, from guided mountain bike rides and runs to trekking with alpacas and exploring the John Muir Trust's property at Glenlude, near Traquair.
The 2017 event attracted more than 1200 people over the course of the weekend – a figure that organisers expect to be exceeded in January.
Rich Rowe, a member of the festival team, said: 'We're delighted that the festival continues to grow year on year, with the quality of speakers and films pulling in audiences from far and wide. We can't wait for another huge weekend of outdoor adventure later this month.'
The 2018 Peebles Outdoor Film Festival runs from 26–28 January, and is sponsored by John Muir Trust, Peebles Hydro and The Park, Findra, Tontine Hotel and Out and About. Copies of the programme are available from the Eastgate Theatre Box Office, or can be viewed online by clicking HERE.