Actor doing the Kiltwalk after losing 19 stone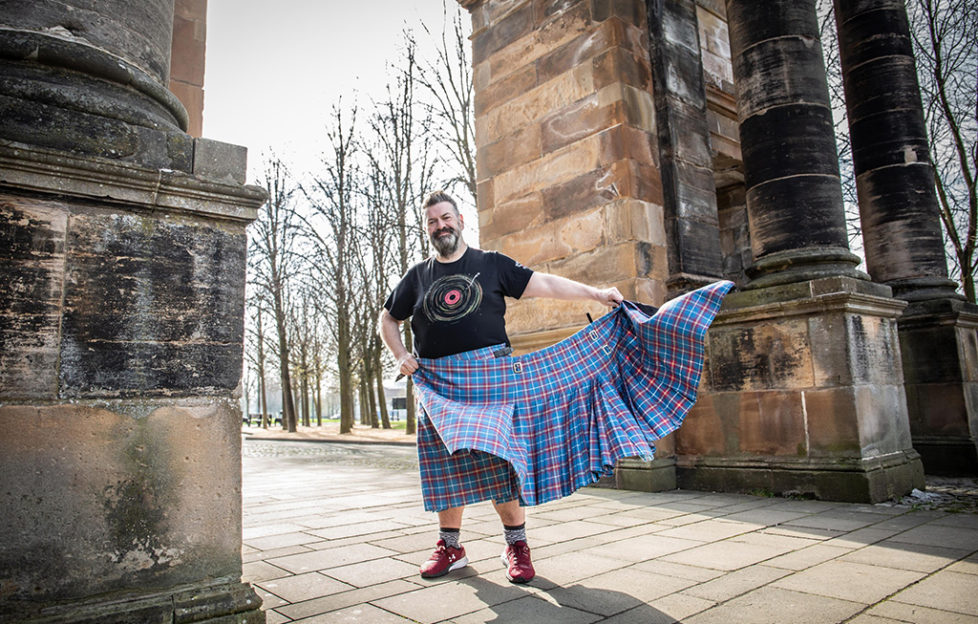 Scottish actor and DJ Tom Urie has vowed to take on the 23-mile Kiltwalk Mighty Stride in Glasgow this month.
Tom, who played Big Bob in River City, walked the six-mile Wee Wander in 2017. Since then, he's lost more than 19 stone and on April 28, he will walk more than 23 miles to raise funds for The Glad Foundation.
Paisley-born Tom will join thousands of other kilted Scots on the walk from Glasgow Green to Moss O Balloch Park to raise money for more than 1,000 charities across Scotland.
Tom said: 'I'm thrilled to be able to tackle this. Prior to shifting the weight, I couldn't even walk up the stairs without losing my breath. Walking has been a major part of my fitness regime and now, I walk around six miles every day.
'I'll be walking for The Glad Foundation, who provide a range of music workshops for people of all ages and abilities, based in Shawlands in Glasgow. Music is really important to me, and the team at Glad play a truly fantastic role in the community.
'I want to encourage everyone to sign up to their local Kiltwalk so we can come together to make a difference for charities across Scotland. Come on, get your walking boots on!'
Last year, 20,082 walkers helped to raise £3.6million for 1,156 charities across Scotland. A 40% top-up by The Hunter Foundation brought the impressive total to more than £5 million.
Kiltwalk chief executive Paul Cooney said: 'We have huge respect for Tom. Seeing him going from walking the Wee Wander to doing the full 23 miles is incredible and I'm sure he will inspire and motivate others to don a bit of tartan and walk for whatever cause they care about.'
Registration for 2019 Royal Bank of Scotland Kiltwalk is now open. Events will take place on: 28 April, in Glasgow; 2 June, in Aberdeen; 18 August, in Dundee; 15 September, in Edinburgh.
For more information about the Kiltwalk, or to register, visit www.thekiltwalk.co.uk