A poacher's tale – before he became a gamekeeper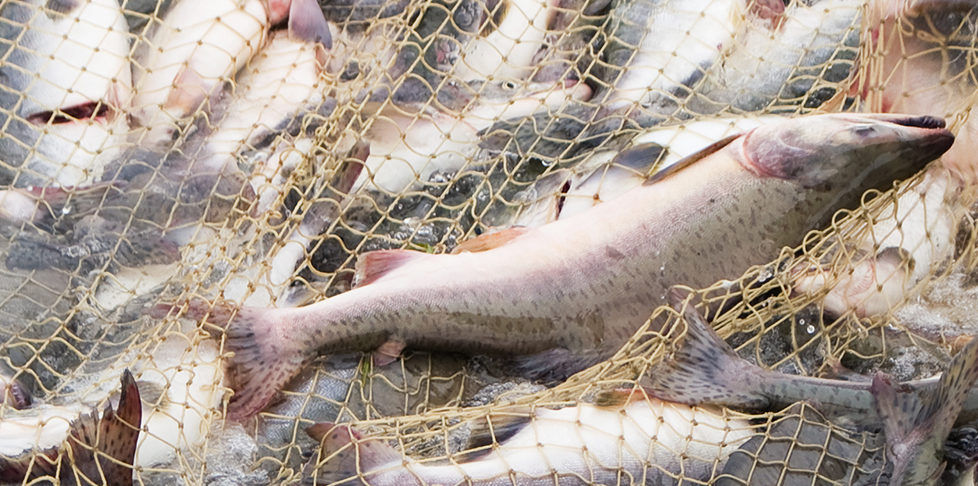 We've all heard of the saying 'poacher turned gamekeeper' – Scottish Field speaks to a man who has literally done that.
Now an upstanding Highland gamekeeper in his fifties, 30 years ago 'Finlay' was a 'rich, happy' and prolific poacher on the Spey.
He told Scottish Field: 'I used to go to the pub with the Spey ghillies: we all drank together, threw darts together and played pool together; that was our community, but these were also the folk I was poaching from.
'The ghillies didn't mind when we were taking one or two for the pot, they knew exactly what we were doing and we would buy them a dram or two in return.
'It began with going down to the river as a teenager with my two uncles. We'd go out with a torch at night and get worms off the grass and just head down late when the beat was empty. My uncles had been worming the river for years and knew which pools were best in low and high water.
'Sometimes I was on the road looking out for vehicles and other times I was with them learning about the nooks and crannies of the water. They had a special little spot in amongst these trees so we'd throw a worm upstream and let it swing into this deep wee hole.
'We'd have a salmon for the table near every time. One night on the river, Eric Robb, one of the best ghillies in Speyside, caught us red-handed. Me and my two uncles were fishing away and next thing he was standing on the other side of the river shouting; 'You bastards! Wait there'. So we stood there while he got in his boat and rowed across to us. 'Worming isn't the way to do it!' he said. He had his own fly rod with him so he had four or five casts, hooked into a salmon, pulled it out, gave it to us and said "There you go, now get off home."
'A few years later I met this other young guy, Robby, and started going down with him. First few nights we were down with just the rod and worm and then one day he said he knew someone with a gill net and we should net the river one night. I was right up for this like; I'd never done it before.
'So one night a while later, me and Robby went down to the Tulchan Waters. I'd bought a wee plastic rubber dingy to cross the river in. I blew it up in the car on the way to the river; it caught a barbed wire fence and burst, so I ended up just wading across the river with a rope, pulled the net across, walked down the bank and let my side go.
'It had a leaded bottom so the net sunk down into the water as it swept round with the current and then I rushed back across, caught the other side and hoped there were some fi sh tangled up in it.
'The first few times with the net we only had two or three fish, but bloody hell it was exciting.
'We'd go every few nights. We carried the net in a bag and hid near the bank until the fishers packed up. As they were driving up round the corner away from the river I'd be crossing the metal bridge, on the outside rail, dropping the rope in as I went to pull the net across.
'Sometimes we'd be only a few yards down the river and there'd be fish plashing in the net. At times we'd have twenty salmon out of one pool and some big fish too, some bloody big fish.
'I was lucky I never got caught; but I came close a few times. I got chased down the river by an old estate factor one time, and another night I was wading across the river and heard a vehicle pull up so I lay down in the rapids with just my head out the water. Two ghillies sat on a bridge 100 metres away for a good five minutes looking down the river. Robby thought I'd been swept away to sea but they never saw me so I stood up and carried on to the far bank.
'Then a few nights later, around midnight, we went down to a different part of the river. This was a risky one as it was a smart part of the river and the ghillie's house was really close to the bank. The pool beneath his house was a big, long, slow sweeping stretch that was perfect for netting. As the net was drifting down the pool it suddenly exploded with fish.
'There were so many in the net that Robby could hardly hold it. They were making too much noise splashing on the surface so I ran back around, grabbed the net and tried to let some of the fish out. We only got eight or nine salmon from it in the end, but what an adrenalin rush – my heart was racing.
'It's loud enough with one fish splashing on the surface when you hook one but imagine having twenty in a line going ballistic in a gill net. It's so exciting because you're doing something you know fine well you shouldn't be but it's too much of a kick to care.
'Robby had a contact down the road at Pitlochry who would take as many salmon as we could supply, so every morning after netting my wife used to take the catch down in the car.
'It was good money back then, we were making £200 a night. I bought a Rover 2500 TC and Robby got a new car too – people knew exactly where the money came from though.
'One night in the pub, a ghillie said, "You were bloody lucky last night Finlay. That was some chase I gave you, I thought I had you at last." They all knew we were at it, they just couldn't catch us.
'But poaching was different 30 years ago. Nowadays people don't just go down to the river and have a wee cast to themselves, catch one fish for the pot and go home. Now poachers are going out in gangs, with baseball bats and giving ghillies a hiding. We never did anything like that but I can see how it could get a hold of you and progress into violence because the money's in it – I know a few folk that have built their houses off the back of poaching.
'The earlier days were great fun but it's very addictive and we got greedier and greedier until it became commercial. We started going out more often, taking guns and shooting deer on the way to and from the river.
'Sometimes we'd come home with a boot-full of salmon and two or three roe deer as well. We were hanging deer in my shed in the woods behind my house and selling them for £50. I started to get cold feet, it was getting too risky. That's when I decided enough is enough; it was time to get out.
'I can see now that I must have been a right nuisance back then. But when I came to this estate ten years ago, they were catching salmon for the hatchery and asked if I could help out with the netting. "Aye", I said, "I done that a couple of times before".'