Copper might be on trend, but Bronze is timeless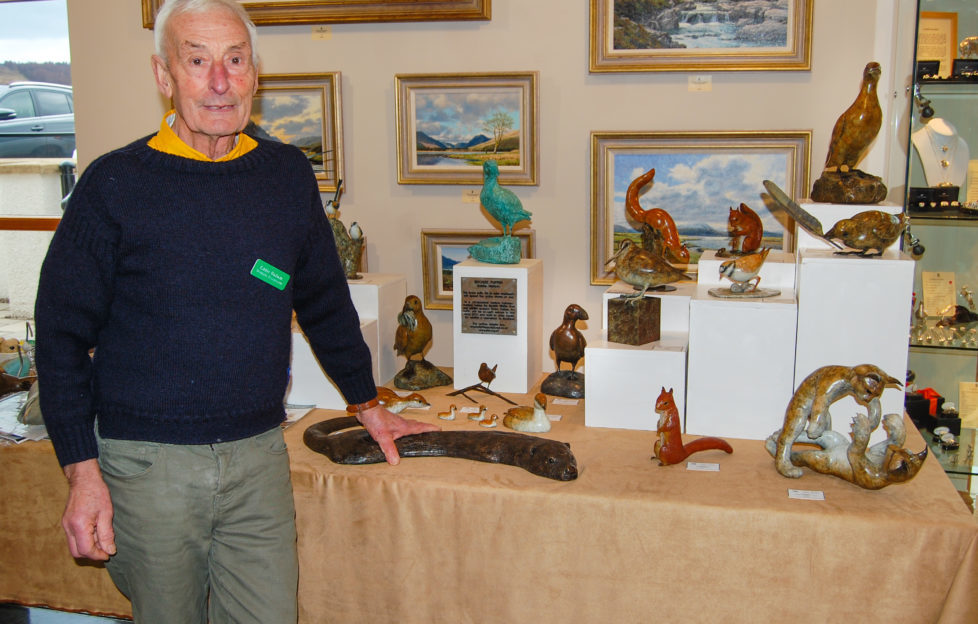 Hailing from the idealistic village of Riber, Derbyshire, Eddie Hallam is a passionate wildlife enthusiast, and a keen outdoor man. Not to forget, an artist who genuinely cares about all aspects of his work. From Lynx to Puffin, Hallam affirms that he is primarily a devoted conservationist. Being interested in wildlife from a young age, Hallam has dedicated a lot of his life to the preservation of Europe's endangered breeds – even opening his own wildlife park for the breeding his much adored, and highly endangered, Lynx wildcat. Following the sale of this wildlife park, Hallam began studying biology at university, which ignited his journey to becoming an artist.
Taking time to come to the on-site art gallery at The House of Bruar, Hallam has been conversing with many customers – and staff – regarding the process of creating his highly detailed wildlife pieces. Giving in-depth descriptions of the creation of his work, from sketchbook to casting, Hallam displays a refined enthusiasm most would find highly engaging. He is passionate about his work and keen to discuss the 4,000-year-old craft. He speaks fondly of all his individual pieces, each one accurate down to the last centimetre.
On exhibit are a number of wildlife animals, ranging from squirrels to vast display of woodland birds, though the dainty feathered breeds are not his animal of choice. 'I'm a puffin man myself', he states whilst affectionately examining his work. This statement is proven by his donation of a life size puffin, which was mounted upon an Aberdeen to Shetland Ferry.'Hilda the Kilda' spent a winter at sea to replicate her natural habitat. This piece was later auctioned in aide of the puffin conservation project. Hallam hopes that his work will inspire the public interest in wildlife, and in turn aid the conservation of endangered species throughout Europe.
Hallam's visit to the gallery will be until Sunday 26 March, and his work can be viewed anytime – both in-store and on the gallery page on The House of Bruar's website.