Views are wanted to keep beer campaign all ale and hearty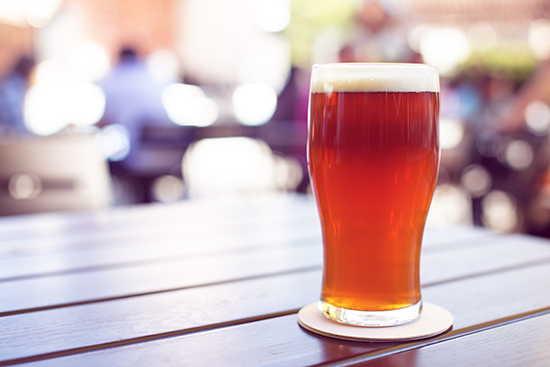 Real ale lovers across Scotland have the chance to come together to discuss their campaign's future at a number of meetings.
Members of the Campaign for Real Ale – CAMRA – is holding discussions throughout February and March, to follow a root and branch review of the organisation's purpose and objectives, known as the Revitalisation Project.
The review culminated in a number of recommendations to ensure that the 46-year-old consumer organisation remains relevant in the ever-changing beer world, the results of which will be discussed at the meeting.
CAMRA members across Scotland will learn more about the recommended changes and put questions directly to CAMRA national chairman, Colin Valentine.
CAMRA, the Campaign for Real Ale, is a not-for-profit consumer group with over 190,000 members that has been operating since 1971. Their vision is to have quality real ale and thriving pubs in every community.
A meeting took place on Monday this week for the Renfrewshire branch.
The remaining meetings are:
19 February, at 7.30pm, Ayrshire and Wigtownshire branch meeting, taking place at Geordie's Byre, 103 Main Street, Ayr, KA8 8BU.
3 March at 1pm, Scotland and Northern Ireland regional meeting, taking place at the Station Hotel in Larbert, FK5 4AW.
17 March at 3pm, Edinburgh branch meeting, taking place at the Dean Tavern, 80 Main St, Newtongrange, Dalkeith, EH22 4NA.
Attending CAMRA members are encouraged to RSVP for the event via the Revitalisation website. All members will then have the opportunity to vote on whether the recommended changes are adopted as part of CAMRA's AGM in April.
Sarah Bellis, CAMRA's director for Scotland and Northern Ireland said: 'This is a great opportunity for all interested members to make sure they understand the proposed changes, the reasons behind those changes, and have an opportunity to ask questions.
'We are lucky enough to have CAMRA's National Chairman Colin Valentine based in Scotland and he is keen to do everything he can to engage with as many Scottish CAMRA members as possible. I'd encourage any Scottish member who cares about the future of CAMRA to attend.'
To learn more about CAMRA's Revitalisation Decision, click HERE.