Scotland's answer to Route 66 is one of the best value for money tourism experiences on Earth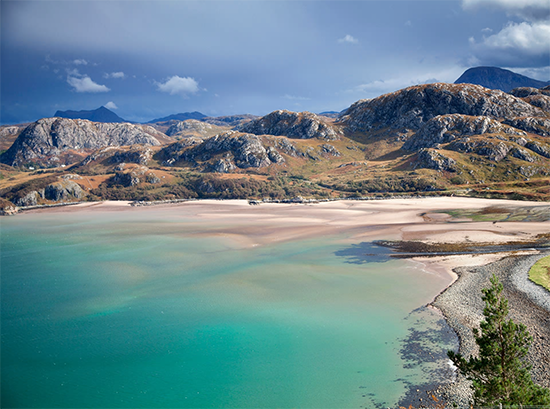 Scotland's answer to America's Route 66 has been named one of the best value for money tourism experiences on the planet.
The North Coast 500 came top in the road trip section of Sunday Times Travel magazine's VFM Awards 2018.
The poll celebrates destinations and visitor attractions delivering the best value for money anywhere in the world.
This is just the latest good news for the North Coast 500, which has received a string of international accolades since it was launched in 2015.
Last year Conde Nast Traveler Magazine called the route 'probably the world's best road trip' and Rough Guide named it 'No 1 Road Trip in the UK'.
Launched in 2015 to boost tourism and economic development, the NC500 attracted 29,000 visitors and generated an additional £9 million of visitor spend in its first year alone.
The Sunday Times Travel magazine ranking was welcomed by the North Coast 500 team.
Tom Campbell, managing director, North Coast 500, said: 'With so much competition for visitors from home and abroad, it is fantastic to have the North Coast 500 named among the best value for money tourism experiences on the planet.
'We work hard with our accommodation and visitor attraction partners to make sure tourists feel welcome and valued and that their experience matches what they spend.
'This latest accolade reinforces our research with the University of Glasgow which shows 92% of visitors would recommend the North Coast 500 to others.'
Scotland's national tourism organisation also welcomed the news.
Malcolm Roughead, VisitScotland chief executive, said: 'The North Coast 500 has been a huge success for Scotland's visitor economy, generating millions of pounds in additional spend as well as showing off the incredible landscapes and attractions across the Highlands, and it is great to see such an inspiring initiative get further recognition through this award.
'Tourism is the heartbeat of the Scottish economy, causing a ripple effect which touches every industry and community, creating employment and economic growth.
'The North Coast 500 has paved the way for other regions in Scotland to establish their own stunning scenic routes which promote the country's diverse range of hidden gems and attractions.
'We look forward to continuing our work with the NC500, ensuring we capitalise on amazing success that the route has enjoyed so far.'
The North Coast 500 follows the main road along the coastal edges of the North Highlands, taking in the regions of Wester Ross, Sutherland, Caithness, Easter Ross, the Black isle and Inverness-Shire.