Many happy returns – with a multi-million expansion plan at Glenmorangie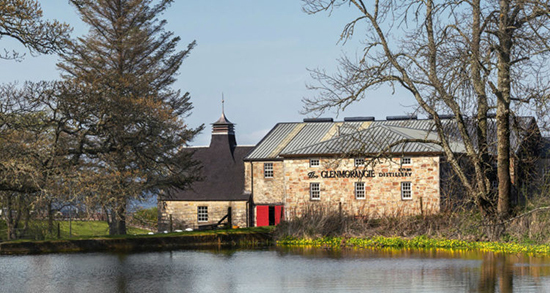 Glenmorangie is celebrating its 175th birthday with plans for a multi-million-pound expansion.
The highland firm aim to add a second still house to its site, which they say will let them keep up with global demand for the whisky.
Subject to planning approval, the new still house will feature two copper stills, which will work alongside the distillery's existing still house.
The new stills will be the tallest in Scotland. Plans also include the construction of a separate building that will provide additional mashing and fermentation facilities.
Should planning permission be granted, expansion work will begin this year, with completion set for 2019.
Glenmorangie say the proposed new still house will be a fitting celebration of the Distillery's 175th anniversary, and remains committed to its local community, as is has been since 1843.
They plan to invite local residents to a meeting where they can hear about the expansion plans first hand.
Marc Hoellinger, president and CEO of The Glenmorangie Company, said: 'It is a testament to the success of Glenmorangie, and to the increasing appreciation of our whisky creators' vision and expertise, that we are able to plan with confidence for the future.
'We have decided to invest in a new still house to support the distillery's growth and ensure that many more discerning single malt whisky drinkers can discover the delights of Glenmorangie.
'We believe the proposed investment will support the Distillery's growth and ensure that many more discerning single malt whisky drinkers can discover the delights of our exceptional Highland single malt Scotch whisky.'