Introducing Inchmoan: From the Island of the Peat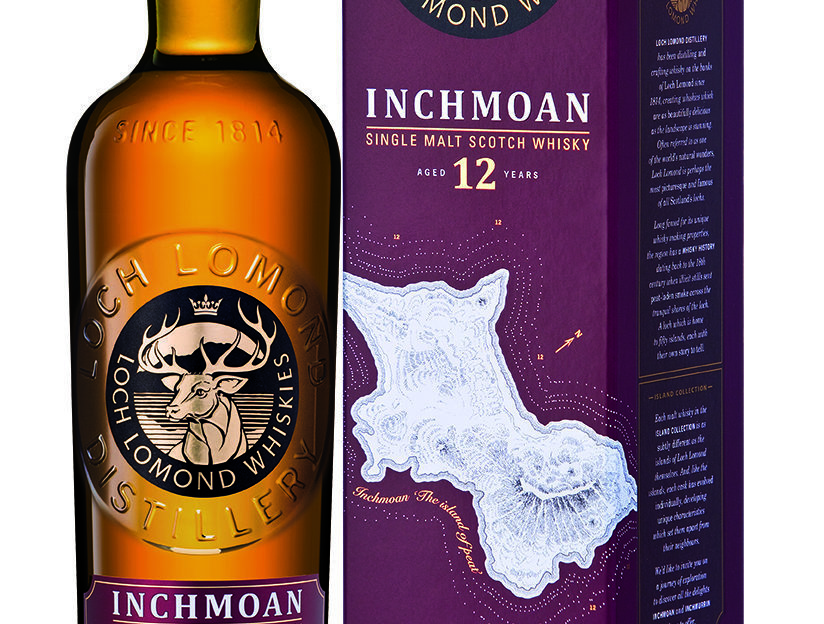 Loch Lomond Whiskies has unveiled two exceptional new single malts from its Island Collection – Inchmoan 12 Year Old and Inchmoan Vintage 1992.
Since 1814, the Loch Lomond Distillery has been producing the finest single malt and single grain whisky. Situated on the banks of Loch Lomond it takes its name from the most picturesque and famous of all Scotland's lochs – often referred to as one of the world's natural wonders.
The Inchmoan range are peated whiskies expertly married together by the Master Blender to complement the unique flavour and character of the Loch Lomond Distillery. Inchmoan single malts are part of the distillery's Island Collection alongside Inchmurrin, epitomising the diverse range of flavour profiles possible from the distillery's unique still configuration. Each range within the collection takes their names from the islands on Loch Lomond.
Each expression is as subtly different as the islands themselves, developing unique characteristics which distinguish them from their neighbours. 'Inch-moan' means 'the island of the peat' in Scottish Gaelic as for centuries, the mainland inhabitants used Inchmoan Island as their source of peat fuel for village fires.
Inchmoan 12 Year Old is born from a combination of malt whiskies from the distillery's traditional swan neck and unique straight neck pot stills to create an unconventional peat character with depth, marrying smoke and spiciness.
Matured for 12 years in a combination of re-charred American oak and refill bourbon American oak casks, it imparts sweet vanilla background notes that complement the soft peat style of Loch Lomond's unique still set up. It is bottled at 46% ABV and non chill-filtered, resulting in a smooth taste.
Limited release, Inchmoan Vintage 1992 is an exquisite single malt whisky distilled in 1992 from Scotland's finest ingredients exclusively in the distillery's unique straight neck pot still and collected at high strength.
Aged for 25 years, the long maturation in refill bourbon barrels allows the spice-driven peat and fruit distillery character to combine with the softer influence of refill bourbon barrels to give a truly integrated, refined flavour. The result is an elegant, rich single malt with a beautiful balance of fruit and spicy peat. It is bottled at 48.6% ABV and non chill-filtered for a smooth taste and natural colour.
Michael Henry, Master Blender at Loch Lomond distillery said: "Our intriguing new Inchmoan expressions have been created to celebrate the history and heritage of the island and are the first heavily peated releases in the Loch Lomond Whiskies range.
'I have selected three different spirits each bringing a unique peat characteristic, whether that's spicy, medicinal peat or smoky peat, to the Inchmoan 12 Year Old. This combination creates a balanced, complex peat character highlighting some of the softer, spicier peat notes often masked by heavier peat flavours.'
Inchmoan 12 Year Old is available to buy in 70cl bottles at all good independent whisky retailers and online. Prices start from £44 for Inchmoan 12 Year Old and £199 for Inchmoan Vintage 1992.
For further information, visit www.lochlomondwhiskies.com