Community champions stick on their walking boots to celebrate prestigious award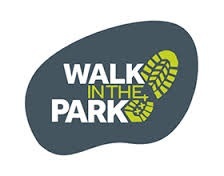 Special guests and walk leaders from the Countryside Trusts 'Walk in the Park' project gathered for a special event on the 16th February in Loch Lomond to celebrate receiving their Champion Community of the Year award; a prestigious title presented by the Community Partnership at the 'Community Champion Awards' held last November.
The Walk in the Park project which delivers health walks across the National Park aims to introduce people recovering from illness or those who have experienced long periods of inactivity back into exercise.
The event organised by the Community Partnership with support from the Countryside Trust and the Friends of Loch Lomond and The Trossachs began in the iconic Tom Weir memorial garden with a practical demonstration by health walk leaders and walk around Balmaha before finishing off with a cuppa, a local knowledge quiz and tasty nibbles served eat at The Oak Tree Inn.
Dinah McDonald who recently became the Chair of the Community Partnership presented the walk leaders with their award and said:
This award goes to each and every one of the 33 walk leaders who have made this project a success. It recognises their commitment and community approach to improving the life of those who live in, work in and visit our National Park. Today has been lots of fun and an honour to meet everyone involved.
The Community Partnership Community Champion Awards recognise the amazing work being carried out at grassroots level in communities across the National Park and will be looking once again for nominations later on this year. For anyone interested in this year's categories or how to make a nomination visit www.thecommunitypartnership.org.uk .
As a souvenir of the day Friends Chairman James Fraser presented everyone with copies of 'Tom Weir's Loch Lomond Wonderland' booklet which takes the reader on a special journey of Tom's life as a mountaineer, photographer, naturalist, broadcaster, conservation campaigner and walker. Tom's memorial can be enjoyed all through the year at the Tom Weir's Rest located in Balmaha on the banks of East Loch Lomond. The Friends are passionate about protecting and enhancing the special qualities of the National Park, and you can to by becoming a member. To find out more go to www.lochlomondtrossachs.org.uk
Get involved in a Walk in the Park event near you!
Drymen will soon join Balloch, Callander and Killin as one more location that folks can join in with a walk in the park event. To find out about a Walk in the Park programme/event near you visit www.trustinthepark.org