Borders rugby legend Doddie Weir onhand for unveiling of new whisky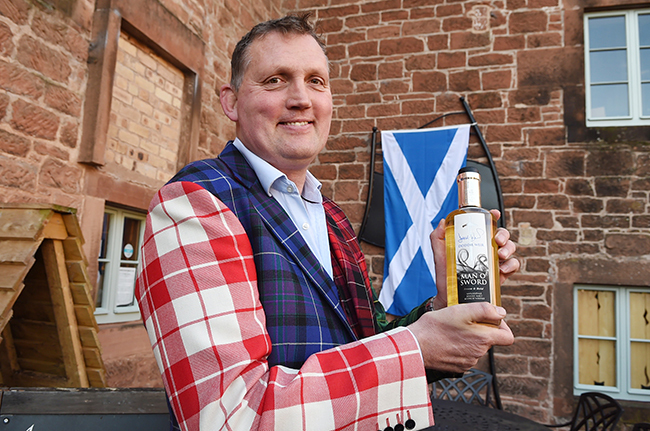 Doddie Weir, the Borders rugby legend who was recently diagnosed with Motor Neurone Disease, was the guest of honour for the unveiling of the second whisky from the new Annandale Distillery near Annan on Friday, 1 December, writes Richard Bath.
Doddie was also joined by two fellow Scotland and British & Irish Lions in Finlay Calder and Gary Armstrong, plus Annandale's owners, the husband-and-wife team of David Thomson and Teresa Church.
The highlight of the day was Doddie filling the first bottles with the distillery's Man o' Sword peated whisky from the casks that he filled three years ago.
Four bottles of Man o' Sword – No.2 to No.5 – are being auctioned on the Just Whisky site with all proceeds going to Doddie's charities, My Name'5 Doddie and Doddie Weir's Trust.
Man o' Sword, named after Robert the Bruce (aka the Earl of Annandale) is the second whisky from Annadale after the Man o' Words, a non-peated (and, if I may say so, surprisingly smooth) dram named after the area's other famous son, Robert Burns.
The Annandale distillery, which operated between 1836 and its closure by Johnnie Walker in 1918, was bought by Thomson and Church in 2007 and reopened on 3 November 2014, with whisky being produced three years later.