A close call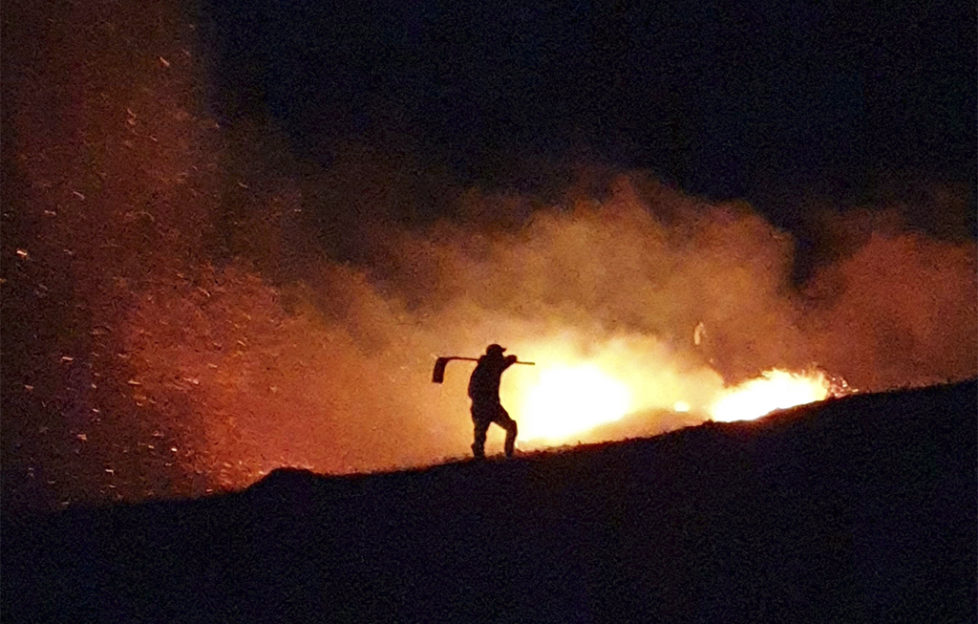 The Scottish Gamekeepers Association has paid tribute to quick acting gamekeepers for helping bring a croft fire under control close to last year's devastating wildfire in Sutherland.
Gamekeepers from Bighouse, Skelpic, Achentoul and Shurrery estates acted swiftly, mobilising leaf blowing equipment and fire beaters shortly after spotting smoke rising from whin bushes on a croft.
The gamekeepers were co-ordinated quickly by Bighouse estate staff using radio and phone communication and were on-site with members of the local community before the fire could spread beyond slow moving stage. Flames from whins fanned out onto rank heather in wind and, without timely intervention, could have caused more serious damage.
Their fire management skills helped to control the blaze, with fire engines from Dornoch traveling under blue light to assist the local fire crew, gamekeepers and the residents.
Last November, a fire which burnt for six days in the area was estimated to have released the equivalent of six days of Scotland's total greenhouse gas emissions.