The Scottie dog mascot that needs a name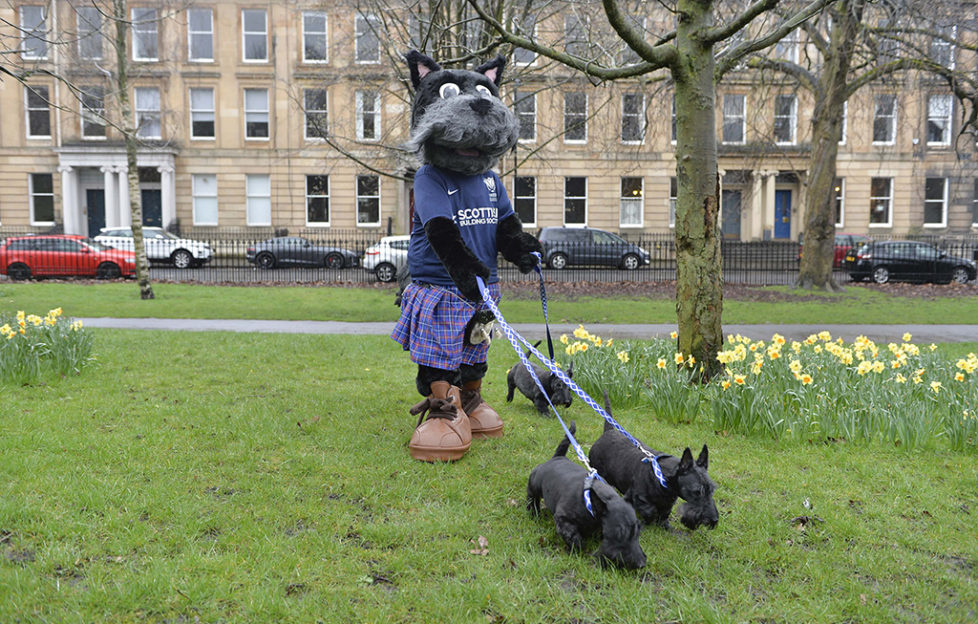 The Scottish Building Society has unveiled its new mascot – but it needs your help to give it a name.
The glorious Scottish Terrier (or Scottie dog) which will represent the Society at charity events and Scottish Women's Premier League football matches across Scotland.
However, the mascot is yet to be named and the building society is now asking for the public to vote on its Facebook page for the best name to bestow upon its new mascot.
The mascot had its first outing ahead of major football matches, accompanied by not one, but three of its cousins – Brodie, Brae and Bronte, Scottie dogs from the Scottie Dog Society.
Last year, the Scottish Building Society called upon children up and down the country to put their creativity to the test in designing the mascot. Eleven-year- old Finlay Hamilton of Inverness won the competition and his design has been brought to life by the building society.
Kerra McKinnie, head of marketing and communications at the Scottish Building Society, said: 'We are delighted to see competition winner Finlay's design brought to life – but we are now on the hunt for the perfect name.
'We hope that the public will cast their vote via our Facebook page and of course come and see our newly named mascot at select Scottish Women Premier League matches and charity events around Scotland.'
The posse of Scotties were pictured enjoying a blustery walk in Glasgow's Kelvingrove Park before heading to the football pitch where they all enjoyed a quick kick about, with the Scottish Building Society mascot holding its own in goals.
To cast your vote, head to the Scottish Building Society's Facebook page and vote on your favourite mascot name.
The Scottish Building Society was recently crowned Building Society of the Year at the Scottish Mortgage Awards, beating Nationwide and Leeds Building Society for the accolade.