Firms encouraged to plan and reveal their UK taxes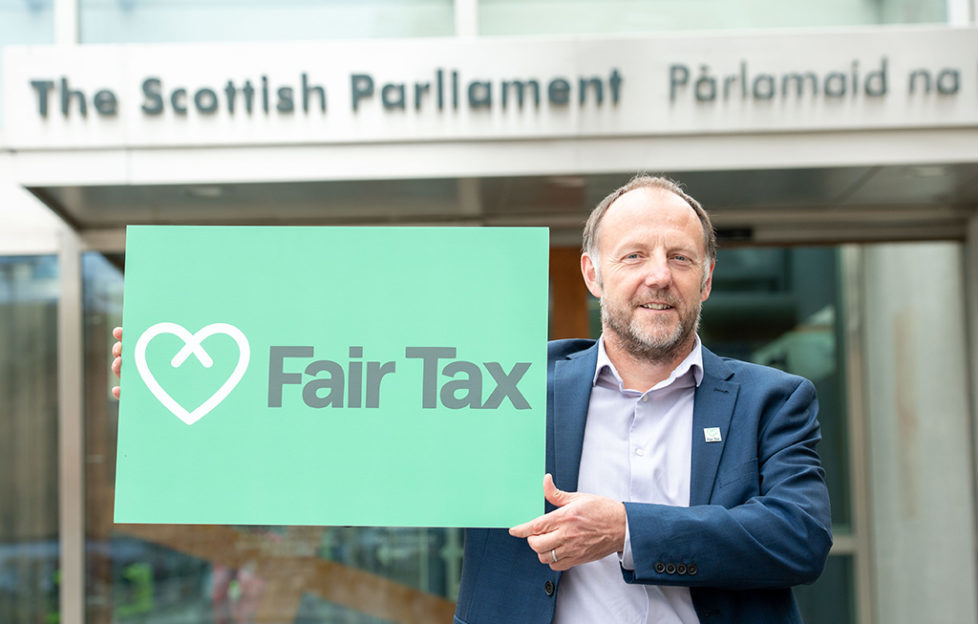 New research commissioned by the Fair Tax Mark reveals that the Scottish public want to see the UK Government intervene much more robustly to encourage responsible tax planning by business.
An overwhelming majority (82%) of those questioned in Scotland support a call for all companies, whatever their size, to publicly disclose the taxes that they do or don't pay in the UK – with just 5% of the public disagreeing.
Currently small businesses are not required to disclose their profits and taxes paid, and can file abridged accounts at Companies House.
And when it comes to public procurement, seven in 10 (70%) believe that the Government and local councils should consider a company's ethics and how they pay their tax, as well as value for money and quality of service provided, when awarding contracts – with just 10% agreeing that contracts should be awarded regardless of ethics and tax conduct.
Currently, tax conduct is rarely, if ever, factored into public procurement in a meaningful manner. One in 8 (13%) trust a company auditor to confirm that a business is paying the right amount of tax, compared to 40% trusting an independent accreditation scheme such the Fair Tax Mark and over half (51%) trusting HM Revenue and Customs (HMRC).
Twice as many disagree as agree (40% vs 19%) that Government should reduce the amount of tax companies pay in order to attract foreign investment into the country to create UK jobs.
The polling also found that seven in ten of the Scottish public would rather shop with a business (71%) or work for a business (73%) which can prove it's paying its fair share of tax; and nearly two-thirds of Scots (64%) would trust a business with the Fair Tax Mark more than one without it.
A majority of the public say that they would switch the businesses they use in favour of one that has the Fair Tax Mark (53%) – with just 9% disagreeing.
Seven in 10 (71%) think it's important to celebrate businesses that can demonstrate they pay the right amount of tax and who overtly shun the artificial use of tax havens and contrived tax avoidance practices.
The figures have been released as part of Fair Tax Fortnight at an event in the Scottish Parliament hosted on behalf of the Scottish Co-operative Party Group of MSPs by Rhoda Grant MSP on 19 June.
Paul Monaghan, chief executive, Fair Tax Mark said: 'Our research has found that Scots, more than any other part of the UK, want to see the UK Government intervene much more robustly to encourage responsible tax planning by business.
'In particular, they are keen to see radical change in the area of tax reporting and auditing, and they want to see public procurement take much more account of responsible tax planning.
'The Scottish public have a strong preference to shop with, work in and celebrate fair tax enterprises.'
Scottish Labour and Co-operative MSP Rhoda Grant said: 'I support the Fair Tax Mark because every organisation should pay their way. I am pleased that the Co-operative Party was the first political party to receive the Fair Tax Mark to prove that we pay our way.
'The figures released today demonstrate that the people of Scotland recognise that companies should pay their way. Organisations should be proud to pay the correct level of tax in the correct jurisdiction.
'I am calling on the UK and Scottish Governments to look at ways of using the Fair Tax Mark in procurement to ensure that no public funds go to organisations which are tax avoiders.
'I know that colleagues in local government will also be looking for ways to ensure that local government contracts only go to organisations which do their patriotic duty and pay their taxes.'
Scotmid president Harry Cairney said: 'We actively support and promote the Fair Tax Mark and we look forward to seeing more businesses in Scotland follow suit in the future.
'Fair tax matches our core purpose as a co-operative, which is to serve our communities and improve people's everyday lives.
'People understand that a socially responsible approach to paying corporation tax is the most sizeable community investment a business is ever likely to make.'
Fair Tax Fortnight, which runs until 24 June, is a celebration of businesses and organisations that take a responsible approach to tax planning.
The fortnight is being marked by events across the UK, and include roundtable discussions, coffee mornings, film screenings and a series of further accreditation announcements.
The Fair Tax Mark is an accreditation scheme that's growing in demand as businesses recognise the benefit of being able to demonstrate their commitment to fair tax practices.
Accredited businesses and organisations include SSE, Richer Sounds, AMT Coffee, Scotmid Co-operative, The Co-op Group, Lush Cosmetics and the Co-operative Party.
Consumers looking to support businesses committed to paying their fair share of tax can find the more than 6,500 shops and offices of Fair Tax Mark accredited organisations at www.fairtaxmark.net/map.