Laings has a celebration of colour for summer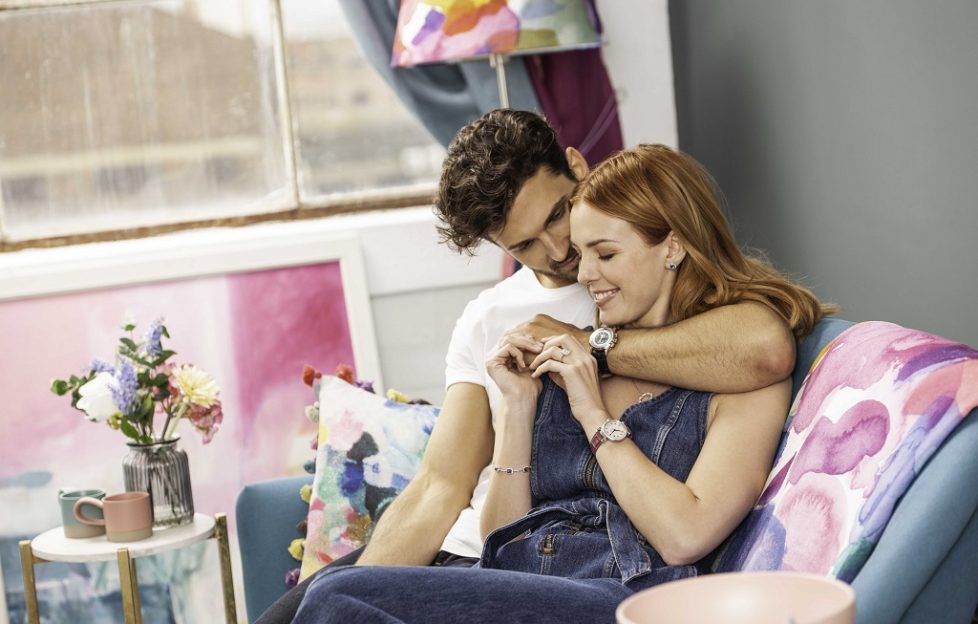 Luxury jewellers Laings have partnered with high-end interiors company, Bluebellgray, to launch a summer campaign that's a celebration of colour.
For summer 2019 Laings stores across the UK have been transformed with vibrant patterns and splashes of colour.
The playful and bright prints from Bluebellgray perfectly complement radiant gemstone jewellery and dazzling diamonds, whilst really allowing colourful timepieces to pop. Whether it's a beautiful pair of gemstone earrings or a charming pendant the summer '19 collection captures the joyful essence of the season and the excitement of a summer romance.
Laings stores have also been given a summer make-over with the bright patterns decorating the windows.
Claire Ross, general manager in the Glasgow flagship store, said: 'The beautiful touches of Bluebellgray in the showroom really draw out the colours of our fabulous gemstones.
'Life is pretty dull without any colour and it's great to team up with a vibrant brand, such as Bluebellgray, who celebrate colour in every way.'
Katarina Smith, Laings' diamond manager in Southampton agreed saying: 'The beautiful, vibrant colours of Bluebellgray just make me smile. Colour brings so much joy into our lives and combined with our enchanting collection of gemstones the vibrant patterns transport you to warm, summer days.'
Bluebellgray  is all about uplifting and bright prints that add a touch of playful colour to the home. Founded in 2009 the very first six cushions were created by Fiona Douglas at her kitchen table, this has grown into a full range of homeware including bedding, wallpaper, rugs and tableware, all in the Bluebellgray style.
Fiona still paints the signature designs and everything is created originally in the brand's beautiful Scottish studio. With abstract patterns and florals at the heart of the designs the charming collections have a colourful soul and are all about creating joy.
Carrie Ferguson, brand co-ordinator at Bluebellgray, added: 'We're delighted to celebrate a summer of colour with luxury jeweller, and fellow Scottish brand, Laings. Our signature, joyful, watercolour designs beautifully complement Laings collection of awe-inspiring gemstones, diamonds and timepieces – a colourful and radiant collection for the summer.'
To celebrate their colourful partnership Laings will be hosting a series of events with Bluebellgray throughout the summer.
Join them for cocktails and canapés whilst browsing colourful interiors, exquisite gemstones, dazzling diamond and luxury timepieces.
Tuesday 2 July – Laings Edinburgh, 72 George Street, EH2 3BX, 6.30-9.30pm
Thursday 4 July – Laings Glasgow, 46-50 Argyll Arcade, G2 8BG, 6.30-9.30pm
Wednesday 10 July – Laings Cardiff, 27 They Hayes, CF10 1GA, 6.30-9.30pm
Thursday 11 July – Laings Southampton, Westquay, Harbour Parade, SO15 1QE, 6.30-9.30pm
Growing from strength to strength in recent years, Laings has three stores in Glasgow and one each in Edinburgh, Southampton and Cardiff, as well as a prominent online presence. Click HERE for more details.