It's the most sparkling time of the year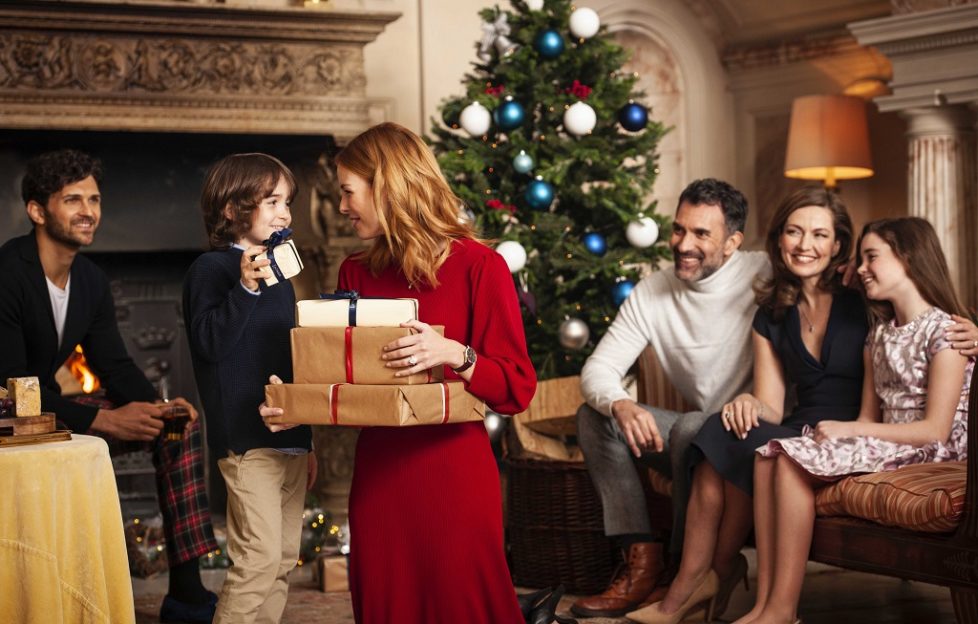 Laings have launched their magical Christmas campaign this month.
The most sparkling time of year brings with it warm family moments and glittering gifts. To celebrate Laings stores across the UK have been transformed to reflect the spirit of the season.
Luxury jewellers, Laings, festive campaign was launched at the start of November as the countdown to Christmas begins. The magical campaign features an indulgent array of timepieces and fine jewellery, as well as exquisite engagement rings, all of which are perfect for the joyful season of giving.
Sally Alobaidi, head of marketing, said: 'This truly is the most magical time of year, when families come together to spend time with those they love. Our seasonal campaign captures the essence of Christmas and is filled with moments of celebration and enchanting memories.'
It's a season that inspires romance, and it's not surprising that it is still the most popular time of year for proposals. Laings collection of beautiful diamond rings have been the cornerstone of many Christmas proposals, and this year their engagement rings are bound to be found sparkling in the twinkling lights of Christmas.
Diamonds come into their own in the winter months, with their sparkle complementing the glamour of the season. Magnificent diamond necklaces are the perfect accompaniment to champagne celebrations.
It is also the season of giving and Laings irresistible collection has the perfect gift to spoil someone you love this year. From quirky cufflinks with a unique twist to handsome timepieces and fine jewellery, a gift from Laings will be cherished forever.
Laings host an exceptional selection of luxury watch and jewellery brands and their collection of exquisite engagement rings, fine jewellery and luxury timepieces are hand-picked with a view to becoming that precious item to be cherished throughout the generations. The ethos of the company is simple – everything we do is for a memorable occasion.
Growing from strength to strength in recent years, Laings now has three stores in Glasgow and one each in Edinburgh, Southampton and Cardiff, as well as a prominent online presence.
For more details visit https://www.laingsuk.com/