Industry expert joins luxury jewellers to share experience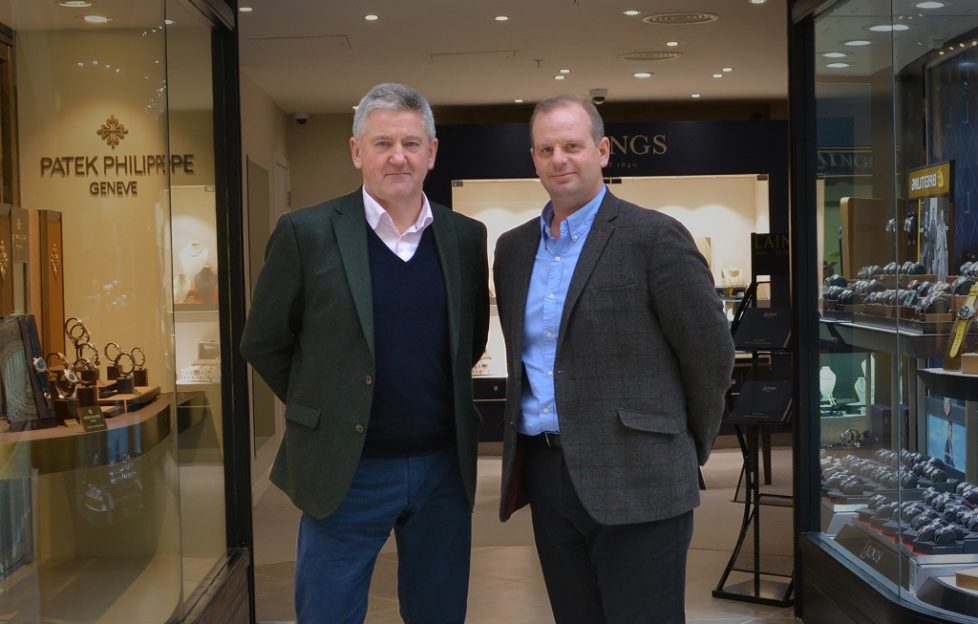 Luxury jewellers Laings has appointed a new retail consultant.
Stephen Paterson will be offering advice to ensure that Laings customers have the very best experience every time that they visit a Laings store.
With three showrooms in Glasgow and one each in Edinburgh, Cardiff and Southampton he will work closely with the teams and build on every aspect of their retail service.
Stephen Paterson has a rich history in the world of fine jewellery and luxury watches. Beginning his journey at the age of 18 he joined Hamilton and Inches and remained with them for 40 years, leaving in January 2019. He was able to build an in-depth knowledge of luxury retail and understands what it is that customers are looking for.
Stephen noted: 'When customers are shopping for a luxury item it's paramount that they consistently receive the best possible service. They are shopping for an investment piece, be that financial or emotional. It's an important decision that they are going to be making when they are in our care and ensuring that they are treated to a memorable and enjoyable experience is something that you have to get right.'
As a retail consultant, Stephen understands that first and foremost the Laings Experience is all about how they look after their customers, allowing them to enjoy an indulgent shopping experience. This is something he will build on and strengthen. A career spent in luxury retail has meant that Stephen has a fantastic eye for detail and will also be looking at the quality of the product and how they are presented.
Laings are also well-known for hosting an array of luxury watch brands, including Patek Philippe, Rolex, OMEGA, Jaeger-LeCoultre and IWC, amongst many others and are a destination for fans of Haute Horlogerie. Stephen has worked with Swiss Watch Houses for many years and is looking forward to continuing these relationships with Laings.
He added: 'It's a really exciting time to join Laings and become part of their story. Joe Walsh's (CEO) vision for the company builds on 180 years of heritage, but it is also innovative and I'm looking forward to seeing how we can introduce the next chapter in their history.
'It's clear when you speak to members of the Laings team that they feel passionate about the way Laings are moving forward and there's a real appreciation for the work everyone is doing to support what is happening. I'm delighted to be joining this team, supporting them and furthering the company's reputation for five-star service, ensuring that we continue to help customers find those special pieces to mark the most important moments in their life.'
For further details visit https://www.laingsuk.com/