Young pupils wheel out new skills for Bike Week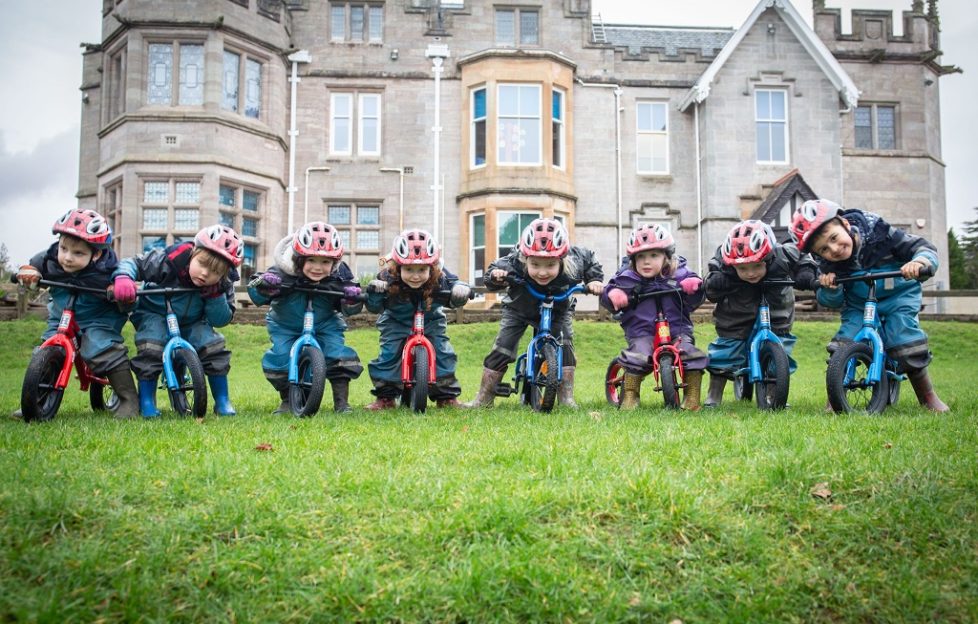 Over half of the nursery pupils at Lomond School are celebrating no stabilisers following a new initiative that introduced daily cycling as part of the curriculum.
The three and four year olds have been learning to cycle over the past few months with the help of a new fleet of balance and pedal bikes.
Now, over half of the children can cycle pedal bikes, picking up the skill naturally in the short time since the bikes were introduced.
Embracing the school's focus on outdoor learning and adventure, the pupils are taught the basic skills on balance bikes before making the simple transition to pedalling when they are ready, without a stabiliser in sight.
Hosted by Cycling UK, Bike Week aims to encourage more people to opt for cycling as the most convenient way to get around.
Head of Nursery, Laura Canero said: 'While most of our nursery children cycle at home with their family, introducing our new fleet of bikes has meant a consistent focus on the skill of cycling and all of our children have made huge progress.
'As well as the obvious benefits to their health, learning to cycle with their peers has been a great experience for the children and we have enjoyed watching as the more confident cyclists help and encourage their friends who are still learning.'
Beyond the nursery, cycling is part of the adventure curriculum within Junior School, which also includes sailing, skiing and canoeing. Progressive skills are taught throughout the primary years which allow pupils to be competent and confident in the outdoors.
Ailsa Lawn, head of Lomond Junior School said: 'There are many proven benefits of high exercise levels and time outdoors for children, including better motor-skills, improved concentration, and overall good health, but international research shows that physical activity levels are dropping in under-fives.
'As the Scottish Government is now supporting more funded nursery hours for children, it is essential that nurseries provide children with additional opportunities for high intensity exercise.
'If we can promote enjoyable physical activity at nursery age, it can help encourage confidence in our older pupils to pursue healthy choices and lifestyles.'