School's 50th anniversary walk raises around £60,000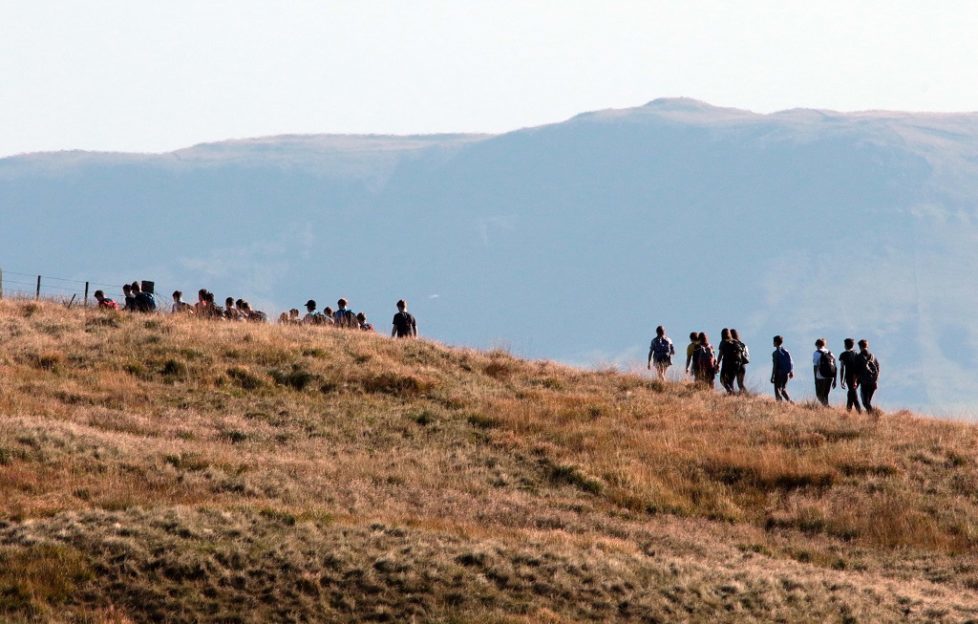 More than 1000 members of Dollar Academy's school community, both pupils and staff, left their classrooms to step into the sunshine and participate in the biennial Dollar Academy Sponsored Walk.
The 12-mile route was made more special than normal, as this year is the 50th anniversary of the Dollar Academy Sponsored Walk.
It was a superb success by every measure: the hills were stunning under sparkling blue skies; there was a cooling breeze; the checkpoints were manned and first aiders in place; every pupil departed with much delight.
Some six or so hours later, they all returned safe and sound – if slightly muddy – there was much hilarity, a little exhaustion and a few blisters, but remarkably few injuries. Most importantly, as a fundraising event, this year's walk was a record-breaking success, raising in the region of £60,000 for charity.
Over the years, the walk has raised thousands for local, national and international charitable causes over the years.
In 2015 alone, the total was over £54,000.
This year, with the help of a £2000 contribution from the original Former Pupils who started the walk 50 years ago, we look almost certain to break the £60,000 mark. The exact final amount is not yet known as donations are still coming in.
Always a special occasion, the 2018 sponsored walk was particularly memorable. Eight former pupils, members of the group who founded the first walk, joined current pupils to mark a year that is both the 200th anniversary of the school and the 50th anniversary of the sponsored walk.
In 1969, some 400 pupils and staff hiked 20 miles on a pioneering fundraising venture that raised more than £2000 for Shelter Scotland, founded that same year.
This year, the funds raised will go, once again, to Shelter Scotland, as well as to six other beneficiaries chosen by the school's charities committee: The Uphill Trust, Mary's Meals, Alzheimer Scotland, My Name'5 Doddie, CHAS and Seamab School.
Former pupil Stuart Twaddell describes the first walk as 'rescuing something valuable from rebellion'.
In the 1960s, he was one of a group of boarders caught breaking school rules and confined to his boarding house as punishment. He recalls the Housemaster advising them to spend their time 'doing something useful'. Inspired by Ken Loach's Cathy Come Home, they planned a walk in aid of the homeless.
Stuart Twaddell was one of those who returned to Dollar Academy, to take part once again in the tradition he started.
He said: 'It was a real honour to help lead the event and to help the school celebrate its 200th anniversary.'
Graeme Brown, director of Shelter Scotland, said: 'It's tremendous to see Stuart and his friends getting back together to help us in our 50th year. I'm extremely grateful to everyone at Dollar Academy for raising funds for us and hope this year's walk is their best yet.'
Amelia Bryce, staff co-ordinator of the charities committee, said: 'We are delighted to be able to make these donations to such worthy causes. Our pupils are very aware of how important it is to help others and how lucky they are to be able to do so.'