Raising concerns over pollution near schools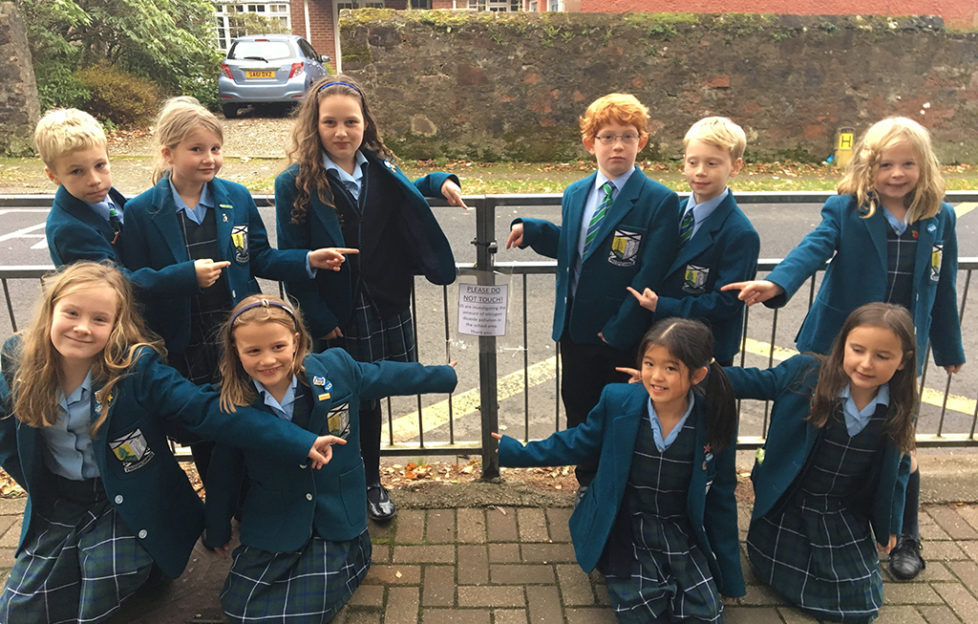 Children at Lomond School are at 'low-risk' to the effects of air pollution according to primary five pupils who found that the surrounding streets contain low levels of nitrogen dioxide.
After learning that one third of children in Britain are living in areas which have unsafe levels of air pollution, Lomond pupils aged between eight and nine decided to research the issue in Helensburgh, testing the level of nitrogen dioxide around the school using diffusion tubes.
The investigation was carried out as part of UNICEF's OutRight campaign, a youth initiative which raises awareness of the UN Rights of the Child.
After carrying out tests, the results revealed that nitrogen dioxide levels around the school are in the lowest 25% of the 1,000 participating schools and youth clubs. Nitrogen dioxide can cause a range of harmful effects on the lungs including inflammation of airways, coughing and wheezing, and an increased risk of asthma attacks for children living with the breathing condition.
Students then also compiled a list of ideas to reduce pollution in the area even further, from walking rather than driving, to creating more green spaces and pedestrian-only zones around the local schools.
As part of World Children's Day, Lomond's primary five pupils took over the junior school classes to teach their peers about the child's right to a safe and healthy environment, and how to express their views in a constructive manner.
Each child then wrote a letter to Roseanna Cunningham, Cabinet Secretary for Environment, Climate Change and Land Reform, outlining their study and ideas for change in the future.
After submitting their finished project, the junior school was the only school of over a thousand which completed the project to be visited by two members of staff from UNICEF.
Lomond students were commended for their work and participated in workshops on campaign strategy and ideas.
Primary five teacher Joe Grafton takes part in the OutRight programme each year, working with the children to empower them to campaign for their own rights in line with UNICEF's Rights of the Child.
Joe said: 'Undertaking this project was a fantastic experience for the pupils and they've gone on to learn really important lessons about the environment and the impact they have on it, as well as their own rights and the rights of other children.
'While the results of the air pollution tests were low, the pupils remain focused on enforcing change within the local community in a bid to further reduce pollution in Helensburgh and beyond.
'The visit from UNICEF has equipped them with campaigning skills and encouraged them to continue efforts to inspire their friends, families and people in the local community to focus on their own environmental impact.'
Jessica Bool, youth strategy lead at UNICEF said: 'A key part of our mission at UNICEF UK is to promote children's voices and we're really happy that Lomond School pupils have been using their voices through our OutRight campaign.
'We were delighted to spend the day running campaign skills workshops recently, and we loved hearing about the issues the children care about and want to take action on.'