Glenalmond College invests £2 million in facilities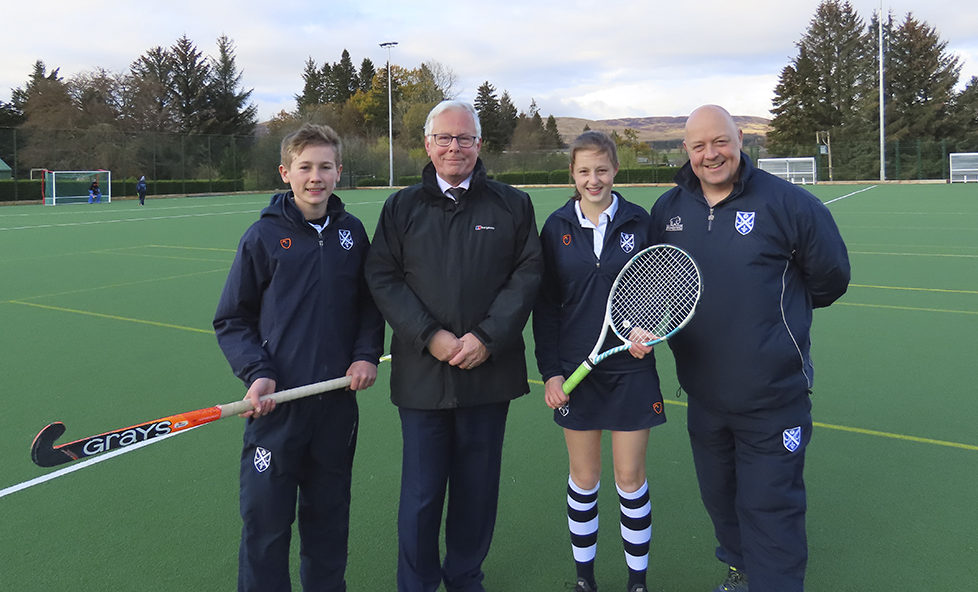 The construction of a range of new, state-of-the-art sports facilities at Glenalmond College is one of the highlights of a recent multi-million pound programme of investment at the school.
Almost £2 million pounds of investment has been undertaken over the past two years, as part of an ambitious, on-going programme to grow the leading Perthshire school, which combines academic excellence with an all-round education.
Among the areas where the school has targeted its recent capital expenditure are two new all-weather astro facilities – amounting to £400,000 – for hockey and tennis, including an Olympic standard, water-based astro turf pitch.
The ambitious programme of investment has also included other sports facilities, such as the new first XV rugby pitch and the conversion of a former bothy to the school's new Woodburn facility. This was officially opened in recent months by a trio of rugby stars including Gavin Hastings and former Glenalmond pupils and Scotland internationals, Rob Wainwright and Ian Morrison.
An exciting new project, now on the point of completion, is part of a longer-term investment being undertaken in the school's golf facilities. This project has seen the creation of a brand new indoor golf facility as part of Glenalmond's new Golf School, ahead of the centenary of the Glenalmond Golf Course next year.
The new facility, which has been funded by former pupils keen to support the school in stepping up its golf offer, hosts two full simulation bays using SKYTRAK and 'The Golf Club' simulation software.
The work will also see a new, six-hole putting/chipping green, and is part of a substantial project to increase the school's profile as a centre of excellence for golf.
Warden Hugh Ouston, head of Glenalmond, said the overall the investment has also included a substantial commitment to the school's infrastructure, including projects to maintain and upgrade its beautiful, historic buildings.
He explained: 'It is very important that we continue to invest in the exceptional facilities and grounds we have at Glenalmond. As a school, we aim to combine the very best of traditional education, focused on academic excellence, with a vibrant, modern living and learning space, packed with activities to develop young people.
'The level of investment we have undertaken in recent years is part of a long-term strategy to continue to grow and develop the school to ensure it retains, and strengthens, its reputation for providing an exceptional education for every pupil.'
Glenalmond is also a major employer in Perthshire, with over 120 jobs supported by the school.