Ex-Glenalmond pupil is face of charity campaign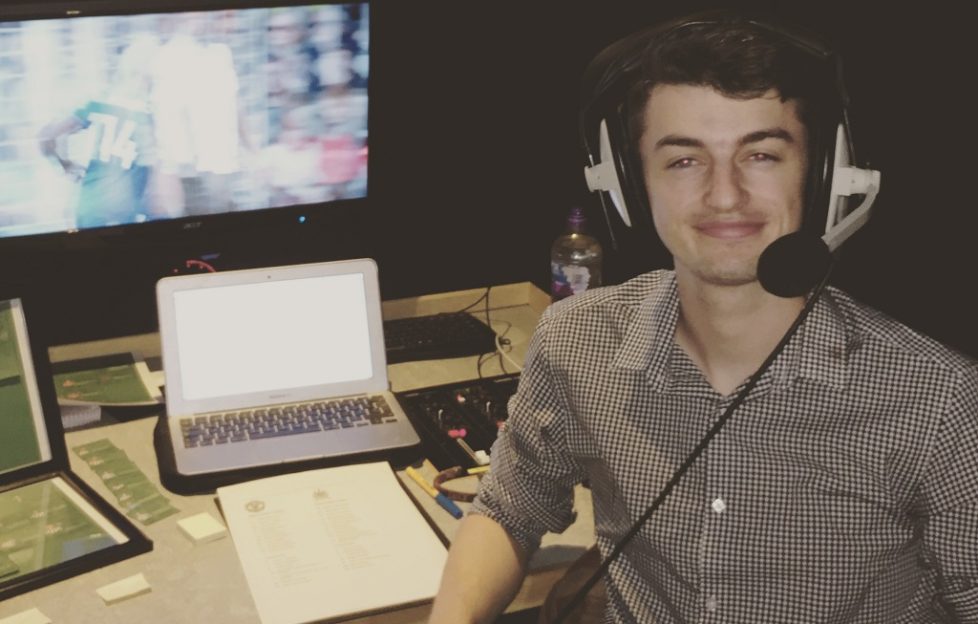 Ryan Bromilow, a former pupil at Glenalmond College in Perthshire, has been chosen to front a charity's video appeal.
The campaign looks to encourage young people to take advantage of the opportunities boarding school can bring.
The film has been made by Royal National Children's SpringBoard Foundation, the UK's largest boarding school bursary charity which gives life-changing opportunities to vulnerable and disadvantaged children.
It is part of an initiative which sees bursary students share their stories to encourage others to make the most of the chances they are given through the charity.
Ryan, who was brought up on a council estate in Liverpool, received a bursary from the charity in 2015 to help him reach his full potential.
He was matched to Glenalmond College where he was offered a fully funded bursary for 6th form.
Ryan left school last academic year and was offered an unconditional offer to study journalism at City University in London where he is now. He has joined Lord Nash and Lord Adonis as an Advisory Board Member for the charity.
Ryan says: 'As a Scouser from a council estate we didn't have much money when I was growing up and although I was able, I definitely wasn't reaching my full potential.
'The Royal SpringBoard bursary gave me the opportunity to go to boarding school and I was offered a place at Glenalmond. It has transformed my life, and has transformed my family's life. I made the film to encourage others like me to grab the opportunity if it comes their way.
'It's not about seeing how the other half live, it's about learning how to harness your own drive and passion so that you can join the other half in building a career and lifestyle of your choice.'
So far Glenalmond College has welcomed three Royal SpringBoard bursary students who have been referred to the charity to improve their educational attainment, employability, and aspirations.
Elaine Logan, Warden (Head) at Glenalmond College, said: 'Ryan thrived during his time at Glenalmond which, he has said, raised his aspirations and set him on course to achieve his ambitions.
'He was captain of the football team and played the lead role two years running in our senior plays, amid stiff competition, despite never having acted before. I am delighted that he has gone on to support the Charity that supported him.'
At the Boarding Schools' Association (BSA) conference earlier this year, Royal National Children's SpringBoard Foundation announced it intends to provide for one thousand children from disadvantaged backgrounds to attend state and independent boarding schools on fully funded bursaries by 2023.
Alex Hanratty, deputy CEO of Royal National Children's SpringBoard Foundation, said: 'We are delighted that Ryan has joined our Advisory Board. He absolutely thrived at Glenalmond College, where he made the most of every opportunity offered to him, and is now fulfilling his dreams to be a sports journalist whilst studying at City University and giving back to our Charity.
'We are so very grateful to Glenalmond College for providing our Royal SpringBoard pupils with the perfect platform for a successful adult life and look forward to seeing many more young people have similarly life-transforming opportunities over the coming years.'