Dedicated Tracey's dinners are top of the menu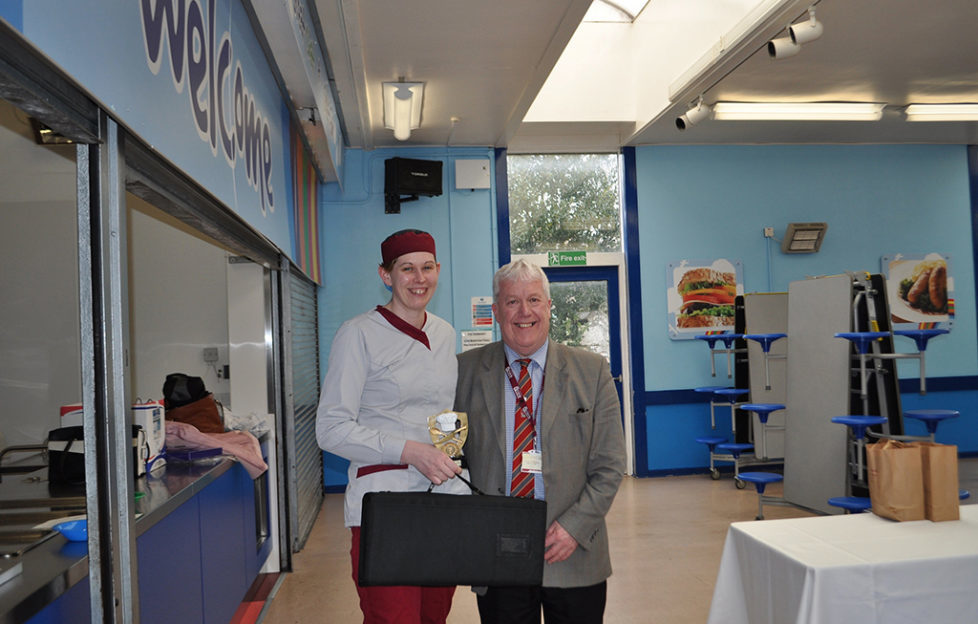 When we think back to school dinners, we often think of stodgy custard and burnt mince.
That's definitely not what's being served up by Tracey Biggs, who has just won the School Cook of the Year title.
Tracey, who works at Galashiels Academy, picked up the Shonour at a ceremony in Glasgow.
Tracey, who is unit manager for the Academy's canteen, won thanks to her two-course vegetarian menu of courgette falafels in tantalising wraps with sweet potato wedges and mint dressing followed by a tray of delicious delights.
She firstly came through local heats in March at Earlston High before making the final three from a cook off event held at The Cook School in Kilmarnock on 13 August.
Tracey was named national champion at the Glasgow ceremony on Thursday 23 August after getting the thumbs up from a judging panel which included MasterChef champion Gary Maclean.
Tracey, who previously won the title in 2006 and has finished runner up twice in the competition, said: 'I had to produce a two-course menu for £1.60 with the main criteria being it was on budget and was nutritious.
'It is a difficult challenge to balance both, but I decided to go with a menu I had produced at the Academy with help from Scottish Borders Council's food and nutrition co-ordinator which had proved popular with the pupils.
'I wasn't sure how it would be received by the judging panel which included primary school pupils but I was over the moon when it was announced I had won. It is great for the school and the council's catering team.'
Councillor David Parker, Scottish Borders Council's convener, added: 'This is a fantastic achievement by Tracey to win this title against tough competition from across Scotland.
'The council has previously had catering staff win School Cook of the Year and this is yet more recognition for the tasty and nutritious meals they produce for our young people every school day.'