Renting or buying – which is best?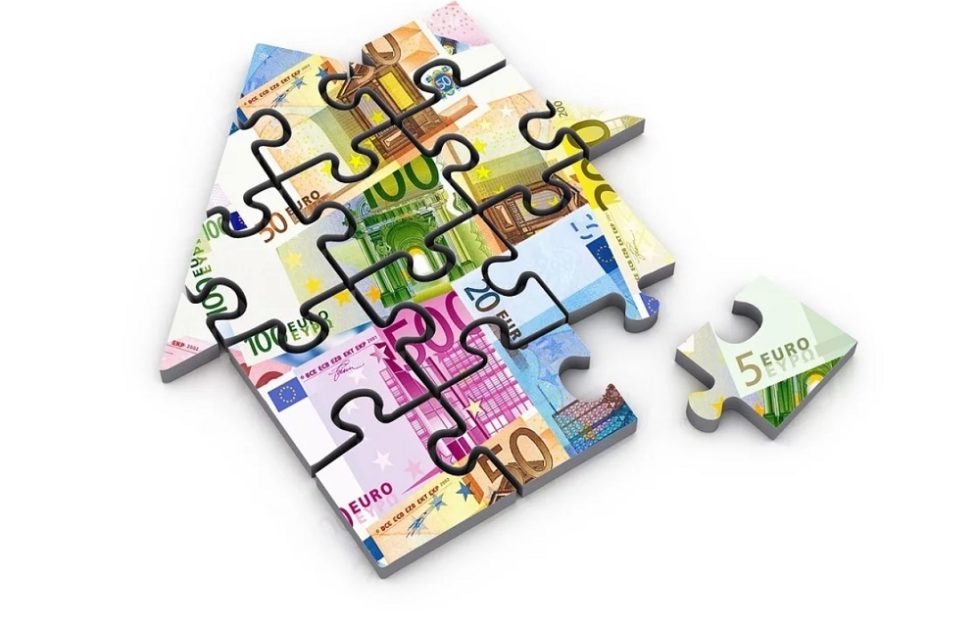 As property prices outpace wage growth, it's getting harder and harder for people to get on the property ladder.
Many of the UK's young adults have resigned themselves to the fact that they may never own a home. But for the lucky ones who have a choice between buying and renting a property, things aren't very clear-cut either.
Renting a House: Pros and Cons
Tenants' lifestyles a bit more flexible. They can move out of the house in a matter of weeks, if need be, and never worry about it. They also have fewer risks and less responsibility when the house doesn't belong to them. Even if their rent does turn out to be 'money down the drain', having that flexibility to move away quickly is priceless for some people.
Securing a house to rent is much easier and faster than buying a house, as well as much cheaper. They don't need to worry about stamp duty, solicitor fees, conveyancing fees, etc. They do, however, need to have set aside a few months' worth of rent.
However, tenants must put up with landlords, letting agents, and housemates, some of whom can be difficult to deal with. Letting agents are notoriously slow to react if there's an issue with the house, and some landlords keep their tenants in the dark when it comes to upcoming repairs and renovations.
Depending on the terms of the contract, some tenants are also faced with serious limitations. Landlords may choose not to accommodate them if they get pets, start to smoke, have children, or leave the house unattended for more than two weeks per month.
Tenants have few rights and nowhere to turn to if these rights are violated. They can get kicked out with little notice and they must sometimes put up with strange demands, such as quarterly property inspections or landlord visits during renovations and repairs.
Buying a House: Pros and Cons
The greatest advantage of buying a house is the fact that, when it's paid off, it belongs to you. It can be passed onto your children, so that future generations can benefit from it. And until it's paid off, you know that your money is being invested in your family's future.
The second advantage is the sense of security and the peace of mind that come with knowing that you will always have a roof over your head, regardless of how your circumstances may change over the years (i.e. loss of job, accident, inability to work, divorce, growing family, keeping pets, etc).
As the house belongs to you, any extensions, alterations, and renovations can be made to your taste and budget. You're free to increase your sense of security, privacy, and comfort as you please, installing cameras, decorating, taking down walls, putting up new fixtures, etc.
As a homeowner, you can share your home with whomever you choose. And if you'd like to earn some extra income, you're free to have a lodger in your home using the Rent a Room scheme, or even to rent out the whole house on websites like AirBnB.
The main disadvantage of buying a home is the upfront cost. A deposit of 5% to 20% is usually required if you're not able to pay the price in full. To qualify for a mortgage, you must earn at least a fifth of the amount annually, and the bank may push their own financial advisers, solicitors, and high interest rates on you. Then there are costs like stamp duty, solicitor fees, conveyancing fees, legal fees, transfer fees, etc.
Also, you're solely responsible for maintaining the property and complying with local authority guidelines. And selling it can be a lengthy and costly process, limiting your opportunities to live and work elsewhere.
Start by Comparing Costs
There are two ways to compare renting and buying. One involves looking at running costs, while the other focuses on unrecoverable costs. Neither takes into account the single most importance difference between renting and buying, which is that only one of these two options will ultimately give you a house of your own at the end. Mind you, this is only true for freehold properties, though.
When you compare running costs, it may surprise you to find that monthly mortgage payments tend to be lower than rent, especially in a good area. Landlords tend to charge as much as they can in rent, while banks base their rates on the official interest rates, inflation, and the terms of your mortgage agreement.
Bills and running costs are roughly the same, whether you rent or buy. Insurance is the only difference. The average annual rate for buildings and contents insurance was £144 at the end of last year, according to MoneySuperMarket.com. As for people renting a property, tenant contents insurance can go up to £80.
When you compare unrecoverable costs, you also need to consider intangible costs. For tenants, rent and council tax are unrecoverable expenses. For owners, these can be:
Maintenance costs, council tax, property tax, and tenure. This amounts to about 1% of the value of the home per year. But it can be far higher if the house is subject to inheritance tax, or if the house comes with a leasehold.
Cost of capital. This is the opportunity cost related to making down payments instead of investing the money in stock. On average, investments in stocks have an average global return rate of 6.7% since the year 1900, while properties fetch a 3% historical return.
So, the real unrecoverable costs of homeownership amount to nearly 5% (i.e. 1% in maintenance costs and taxes plus 3.7% in opportunity costs). For a house worth £500,000, these unrecoverable expenses would amount to £25,000 every year or just over £2,083 every month.
So, if you're looking for a property, it may be better to rent if the annual rate (including ground rent and service charges) is less than 5% of the price of the home, especially if it's a leasehold. This is what's known as the "5% rule". But that's only if you're certain you won't be moving away every few years, if you already have the £500,000 or intend to save aggressively to raise it, and if you are able to reinvest it in stocks while you rent.
Whichever way you look at it, a home is a great investment. In the UK, house prices rise faster than earnings, and that has been the case since the early 1990s. As your house price rises and your mortgage debt falls, you're building equity. In other words, you're not only saving money on rent, but raising the value of your investment with no effort whatsoever.
Some argue that fast-rising prices and higher mortgage rates mean it's cheaper and smarter to rent a home than to buy one. But this is a fallacy. Even if it's cheaper in the short-term to rent, you do so as house prices rise. At the end of your tenancy, because you don't own a home to resell for profit, you're faced with an opportunity cost – and a hefty one at that.
But things are never black or white when it comes to big decisions. Not all houses are made equal, and this debate is only valid if the house you're thinking of buying is a real gem. Otherwise, you risk having your money tied up for years in a bad investment. So, before you start making plans, find a house you're interested in and due your due diligence:
Research Local House Prices
Official House Price Indexes (HPIs) are a useful indication of house value in your area of choice. Simply check the Land Registry website to see how much the average local house has grown or dropped in price in the UK.
Another useful bit of information is the LSL Buy-to-Let Index. It's published every month by LSL Property Services. The report displays price changes for every region in England, Wales, and Scotland, with year-on-year and month-on-month comparisons.
To compare house prices from one street to the next, the Zoopla Heatmap may also come in handy. Bookmark the page and save screenshots for the area you're interested in regularly to make it easy to compare house price changes not just across postcodes, but also through time.
Look into the Area
When you buy a house in the UK, your conveyancing solicitor may carry out local authority searches, as well as report on nearby points of interest. But before you set the ball rolling, you should carry out informal searches of your own, starting with basic neighbourhood data from the Office for National Statistics.
Websites like Zoopla, Purple Bricks, Rightmove School Checker, Locrating, and London.gov.uk display a wide variety of information about the local area. Other bits of valuable information can be inferred from previous sale prices in the area and house listings, as well as images.
Depending on where you live, you may have access to the local crime map dashboard. The Metropolitan Police Service, for instance, makes this data available online. But there are countless apps, such as Crime Map, that display recent events and statistics for areas across the UK.
Also consider checking the Scotland Noise and Air Quality Viewer before committing to a house purchase. If you're suspicious about flood risks, upcoming building work in the area, or the risk of mining and subsidence, it could be worth buying reports for the property on Landmark's Report Finder website.
Check for New Developments
Bear in mind that general market predictions don't apply to every region, town, or even street. So, rather than base your buying decisions on potential economic or political upheaval, focus on your borough.
Try to find information about upcoming residential and commercial developments in the area. Check not only the Planning Portal, but also the local authority's planning application portal, the council's website, and local news.
Contrary to popular belief, new developments don't bring down house prices in the area. In fact, a study commissioned by the NHBC claims that, once completed, a new development can stabilise and even increase nearby house prices.