James Bond's home could be yours for £2.2million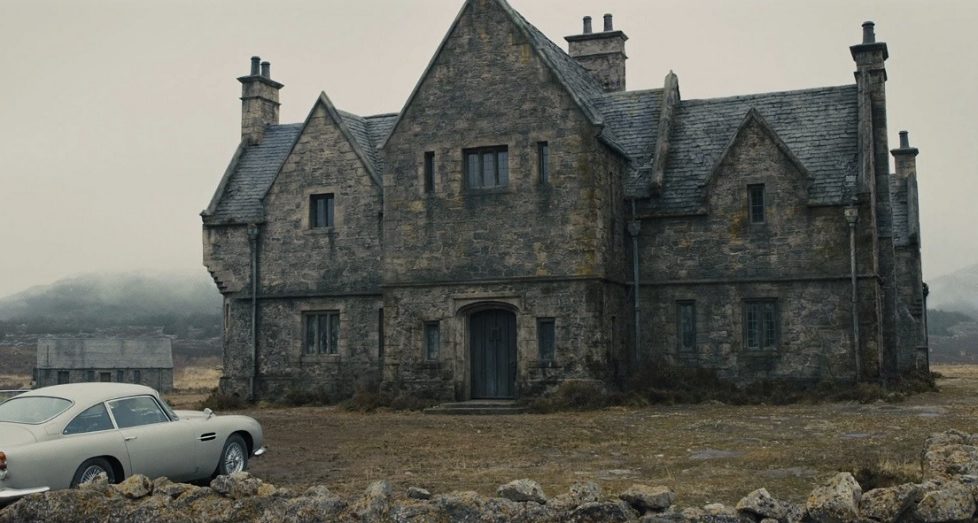 The cost of buying James Bond's fictional Skyfall Lodge in Glencoe has been revealed.
Leading property finance specialist, One77 Mortgages, has looked at the position buyers would have to find themselves in to secure a purchase on some of our best loved TV and film homes.
Based on the average deposit of 10% of property value and a required income of 4.5 times the required mortgage sum, One77 has looked at the most affordable and unaffordable homes on TV and film.
They priced James Bond's childhood home at £2,200,000.
However, there was never a Scottish lodge at which the team from Eon Productions filmed Daniel Craig's third outing as 007 – it was custom built for the film on Hankley Common near Elstead in Surrey, on land owned by the British Ministry of Defence.
The One77 research, based on house prices sourced from the Land Registry, suggest that you'd need a deposit of £220k and a heft annual salary of £440,000 to pay for it, requiring a mortgage loan of £1,980,000.
In Skyfall, Bond hadn't returned to his father Andrew Bond's ancestral home since his parents' death. He drove there with M (Dame Judi Dench) in his the Aston Martin DB5, but the old building was destroyed by his pursuer Raoul Silva.
After Bond caused Skyfall to explode, he added: 'I always hated this place.'
Other suggested property prices included Only Fools and Horses's Del Boy and Rodney's flat at Nelson Mandela House, Peckham, for £395,778, with the home of Harry Potter's aunt and uncle in Privet Drive, Bracknell, for £347,786.
Managing director of One77 Mortgages, Alastair McKee, said: 'Even in the current slower market conditions, some of our best loved on screen homes would require some quite notable levels of income and a large deposit if you were to try and buy them today.
'That said, with interest rates staying put for the time being at least, now is probably the best opportunity in years to get that TV home where the cost of borrowing is concerned.
'Of course, you can use combined incomes in order to meet eligibility thresholds so if these costs are out of reach, going all in with another super fan might help you meet the financial requirements when securing a mortgage.'