Glengoulandie estate near Schiehallion up for sale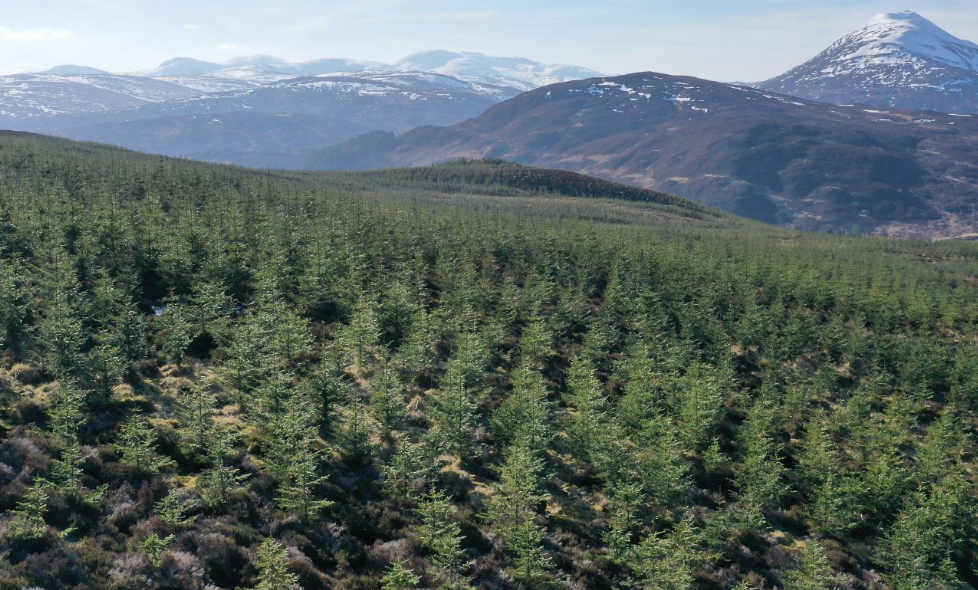 GLENGOULANDIE forestry estate near Aberfeldy has gone on the market for offers over £5,850,000.
The estate – in a "beautiful and highly sought-after location" – includes young confers, mixed broadleaves, and open hillsides.
Two three-bedroom cottages – one modern, one traditional – and a farm building or workshop are also included in the sale.
The estate covers 1,204 hectares (2,975 acres), including 715 hectares of open hill.
Jock Galbraith, a partner at Goldcrest, which is marketing the estate, said: "Glengoulandie is a wonderful estate, situated in the beautiful scenery of Highland Perthshire.
"The mix of young forestry, grass fields, and moorland provides a balance of commerciality, amenity, and natural capital."
Galbraith added: "The forestry crops are well established and will produce good timber volumes for the future.
"The open hill is dramatically beautiful and includes heather moorland and craggy outcrops, which have been largely untouched for many years, offering excellent sporting and natural capital opportunities.
"Glengoulandie is a highly-attractive offering and we believe the combination of forestry, sporting, and natural capital will generate significant interest."
Goldcrest said the estate has a "high-quality internal forest road network", and that the land could be "potentially suitable for some further afforestation".
Read more stories on Scottish Field's property pages.