Interior designer creates her dream home in Edinburgh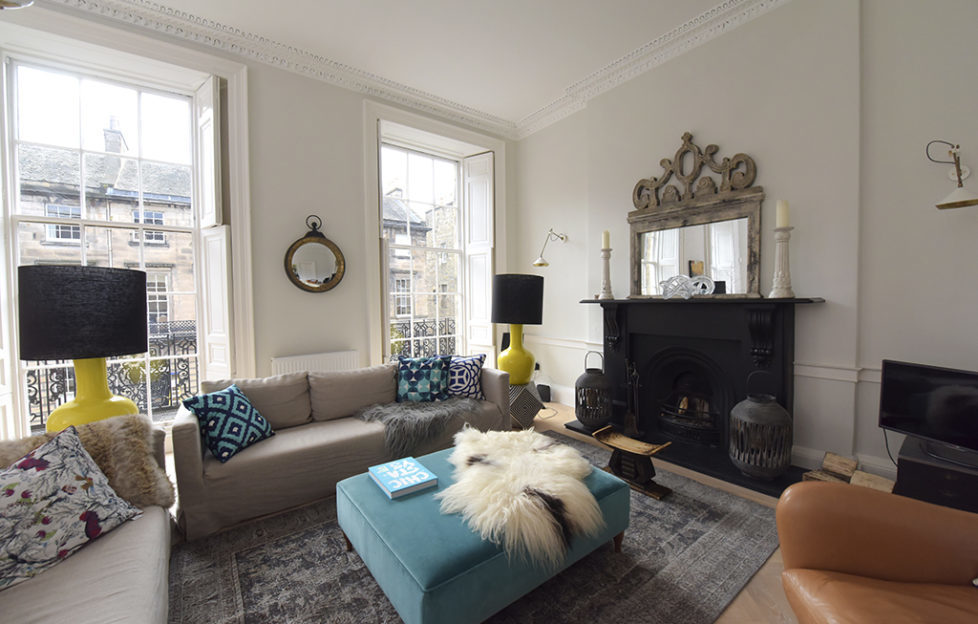 When interior designer Rachel Richmond and her husband Adrian moved into their New Town property in 2015, they knew that it would take a lot of work to create their dream home.
The five-bedroom home on Northumberland street includes two reception rooms, three bathrooms and is arranged over three floors, with the addition of a basement, which the family use as their utility space.
'When we moved in, the property hadn't been touched for about 25 years and so it was in a very tired state,' explains Rachel. 'A theatre set designer had lived here and the whole place was adorned with murals and really quirky features. We knew it was going to be a hefty project.'
With the bathrooms and kitchens dating from the 1980s, these spaces were a key focus. Clean lines and pops of colour were used throughout the property to bring it up-to-date and create a home that functioned for their family.
'On the ground floor we have the kitchen, television room and the spare bedroom. The middle room is very much our floor and the kids have the top floor.'
Renovating a period property had its challenges but it was a project that Rachel felt passionately about. 'I loved the high ceilings and all the original features, I wanted to restore and reinstate as many as possible. It was a case of celebrating the old, original features but we added our own touch. It makes a property so much more interesting when you have a mix of styles; contemporary pieces of furniture in amongst those beautiful old features.
'My favourite room is the television room, it's dark brown with a big green sofa, although my husband did panic slightly at the brown wall. The colour is 'Salon Drab' by Farrow and Ball and it's such a lovely colour in the evening; very atmospheric.'
The finishing touches to the house were important to the couple with careful choices being made in regards to furniture, lighting and art. 'My husband and I tend to always pick our artwork together. We see differently on so many things but it is one of the things we do have in common.'
As an interior designer, Rachel's home is an important way to showcase her style. 'My style is quite eclectic; I'm not scared to mix up looks,' she says. And the result is quite spectacular.'