GBBO finalist makes showstopping visit to CALA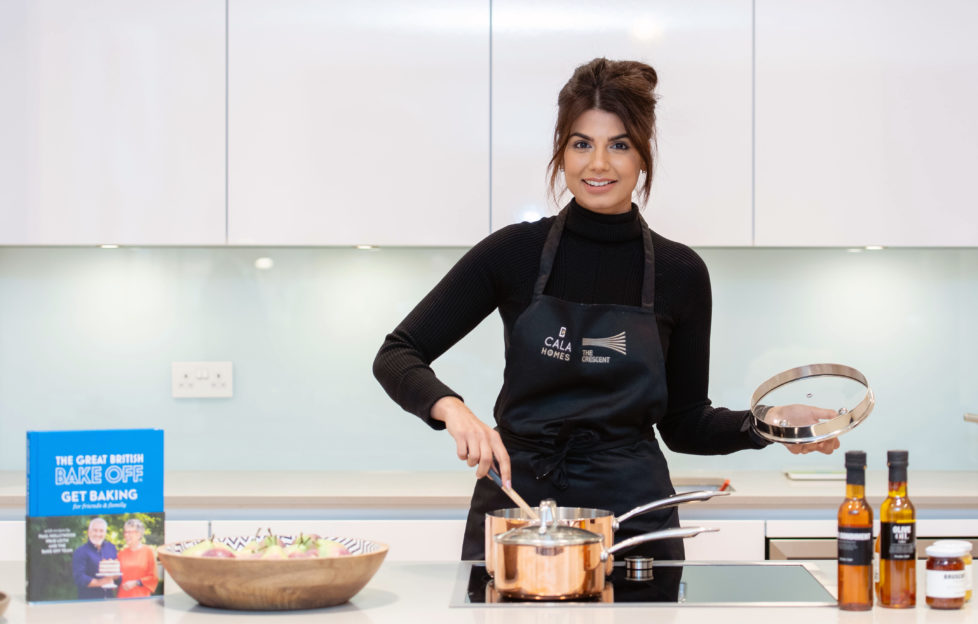 'On your marks. Get set. BAKE.'
A delicious line that almost every Great British household has come to know and love. (And yes, that includes all the men out there too – we know you love it really!) This time, we had the joy of hearing it at CALA Homes' latest development, The Crescent at Donaldson's.
Cooking up a storm in the luxurious, state-of-the-art development, Great British Bake Off finalist Ruby Bhogal put the new kitchens to the test. With a helping hand from some of the development's new residents, business leaders, architects and CALA staff who attended The Crescent's launch, her showstopping centrepiece was a decadent treat for all.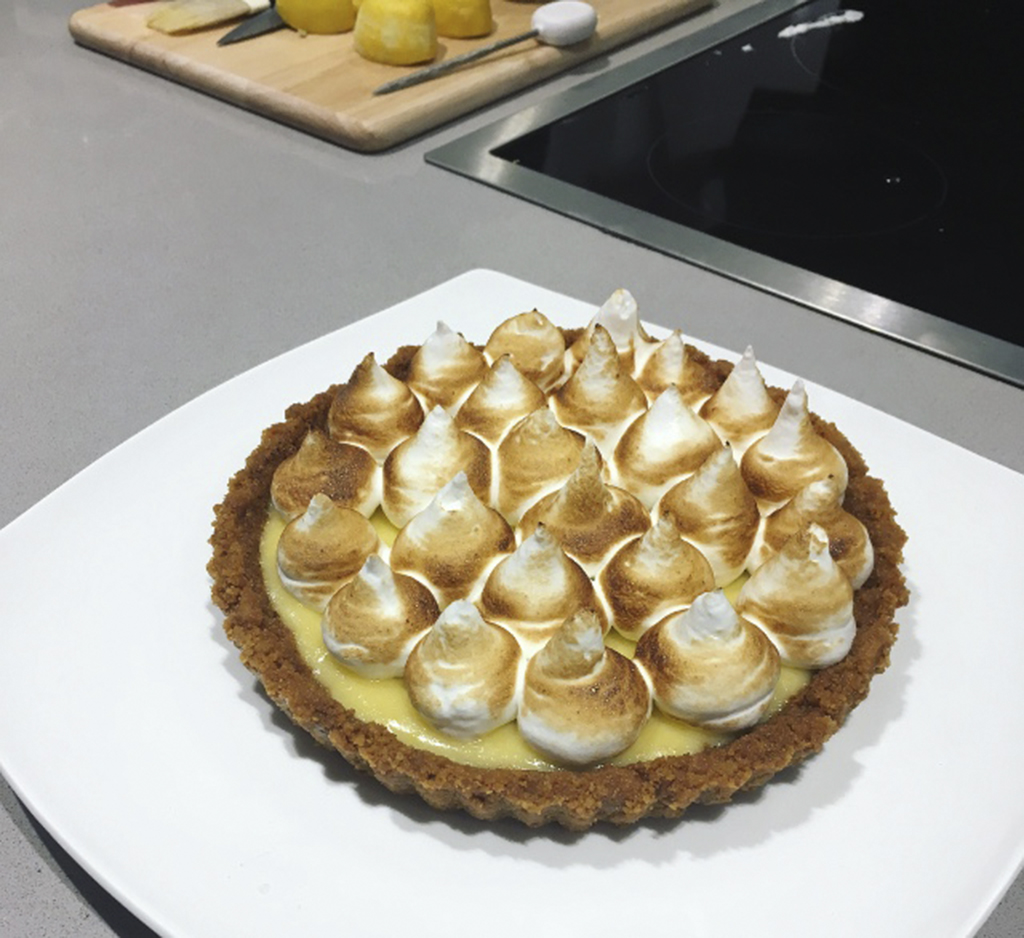 Talking the audience through her signature lemon and ginger meringue pie, Ruby tried out the suitably grand apartments of The Crescent. As a qualified architect who worked as senior project manager in construction before embarking on a career as a chef, she said: 'I was delighted when I was asked to come to Edinburgh – it's my very first time here and it has blown me away.
'It was lovely to bake in the stunning surroundings of The Crescent. You can tell there's a real sense of community here already.'
Follwing her meringue pie masterclass, there was enough time to have a chat with Ruby. After talking with her about her newfound fame, her favourite recipes and behind the scenes gossip from the Bake Off tent, I can confirm that Paul Hollywood's eyes really are that blue in real life, and no, they're not contact lenses.
Philip Hogg, sales and marketing director with CALA Homes (East), said: 'We are always keen to bring people together in our developments to create that sense of community. Having a guest like Ruby here to join us is the icing on the cake, so to speak.
'Since we welcomed our first residents in February, we have heard a lot of great feedback on our kitchens, so we wanted to showcase and celebrate that as best we could.
'We believe that The Crescent truly is unlike any other development in Scotland, showcasing a highly modern interpretation of the finest classical architecture, and in a way that is shaped around offering quality living both inside and out.'
Designed by acclaimed architect Richard Murphy OBE, The Crescent comprises some of Edinburgh's most sought-after new residences. Flooded with glorious, natural light, and making the most of the picturesque surroundings, the residences were showstoppers of their own. As for the study area – well, I think we could work with those views…
Just a mile west of Princes Street, the collection of properties in this 18-acre estate offer buyers and idyllic rural escape while still being in the heart of the capital.
The range of one, two and three-bedroom apartments, duplexes and penthouses available are proving popular with buyers, with a third of the first block already sold.
Two show apartments are available to view daily.
Visit their website or call 0131 516 3018 to arrange a viewing.