Use your garden to boost your home's value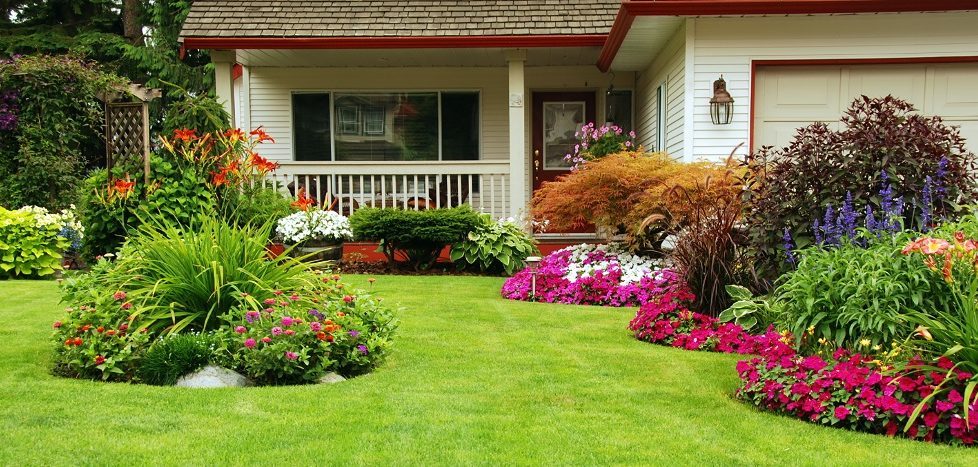 Want to add value to your property? Most of us are aware that there are some tired and tested ways.
You can convert your loft into an extra bedroom, an office or a playroom. You can convert or extend a basement or you can turn a garage into a functional living space. All three of these, whilst requiring some significant investment, will almost certainly increase the value of your property.
But are there any other, tried and tested ways?
One area that many people overlook when considering how to increase the value of their property is their garden.
Gardens are one of the biggest factors that potential buyers will consider before making a purchase, so make the right improvements and you can reap the rewards. But what are these changes? James Allan of Puma Landscaping reveals all.
Tidy your garden
Giving your garden a general tidy and spruce up isn't going to add thousands to your property, but it can add some value and help showcase other improvements in a positive light.
Remove weeds and look out for species such as Japanese Knotweed and Ground Elder, as these can be particularly troublesome and will put off potential buyers.
The tidier your garden, the better, as it will give the impression that it will be easy to maintain. It will appeal to both potential buyers who aren't keen gardeners and will appreciate an easy to maintain garden and those who are keen gardeners, who will be easily able to envision what they would like to do with the garden.
Make your garden safe and secure
For your garden to increase the value of your property, it doesn't have to just look good, it has to be safe too. That means you need to pay attention to your gates, fences and boundaries.
Ensure that they are all in good condition and contribute to the safety and security of your garden. Not only do people appreciate being safe and secure in their own property, they appreciate their pets being the same. According to the latest statistics from the Pet Food Manufacturers Association, 15% of Scottish households have a cat and 38% have a dog.
Invest in a hot tub
When selling a property, if you want to maximise its value, then it's not just important to improve your property, it's important to differentiate it from others in the market. A good way to do this is to add a hot tub if you have the room in your garden. Hot tubs are becoming increasingly popular as well as increasingly affordable, and having one can really make your house stand out against the competition, enabling you to charge a premium. According to the latest research by Lloyds TSB Insurance, nearly 10% of houses now have a hot tub, and they are increasingly being regarded as an essential feature in higher-end properties.
Add a shed
Adding a shed is a must if you want to add value to your property. It might not add thousands to its value, but it will add some value, mainly because it helps to solve one of most homeowners pain points… storage. There's just never enough room to store tools, equipment, toys or anything else. Investing in a shed is a really savvy thing to do and you'll almost certainly get your money back several times over in your home's increased value.
Add offroad parking
Of all the things that you can do to your garden, converting your front or side garden to a driveway or parking space (if you don't already have one) is the number one thing you can do to maximise the value of your property. It's by far the most expensive option and requires considerable investment, but it will add significant value to your property. Being able to park your car on your own property is a big plus and potential buyers will be grateful of the added security of off-road parking.
Before undertaking any work transforming part of your garden into a parking space, it's important to ensure that you have the relevant permission from your local authority.
As well as the costs of converting your garden space, you'll almost certainly have to pay to have the kerb dropped which can be expensive.
Don't worry though, it's a price worth paying, according to Location Location Location Phil Spencer, adding a parking space to your property could add up to £50,000 to the price of your property.