The 'Behind Closed Doors Sale'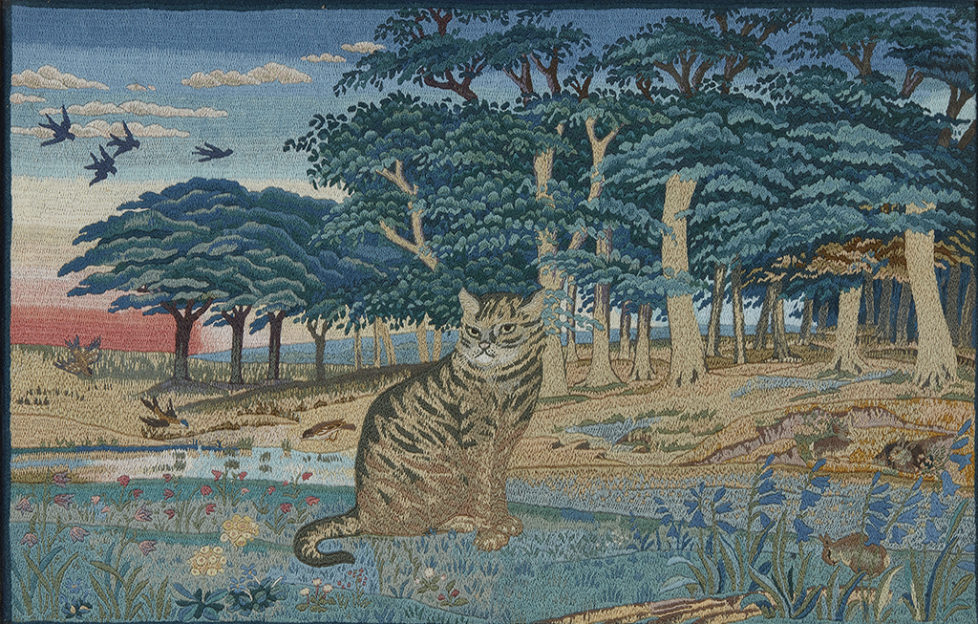 Edinburgh auctioneers Lyon & Turnbull held a remarkably successful internet sale of 19th and 20th century works of art on 1 April, their first using the 'live online' format.
The sale, entitled Decorative Arts: Design from 1860, attracted close to 1,400 registered bidders across three online bidding platforms achieving a sale total of £570,000 (all figures include buyer's premium) and an excellent selling rate of 83%.
With only occasional short breaks from the rostrum, managing director Gavin Strang sold 600 lots solo for a heroic 12 hours, fielding bids via video-conferencing software. 'It was certainly the longest time I have ever spent in the rostrum, but it was also one of the most rewarding,' said Gavin. 'The bids came thick and fast from an unseen online audience of bidders who ensured I was never bored.'
Vendors who supported Lyon & Turnbull's move to sell online in difficult circumstances for the fine art auction business were repaid with some exceptional prices. The sale's leading price was £35,000 (estimate £15,000-20,000) for a 48cm high cast of Sir George Frampton's (1860-1928) most famous work, the sculpture of Peter Pan sited at the spot in Kensington Gardens where the magical boy appears each night in J M Barrie's Little White Bird. The original bronze, commissioned in secret by Barrie himself in 1911, was followed by six other full-size casts and a series of smaller reductions made by the Singer foundry. This example, dated 1911, was previously owned by Sir Alexander Walker II (1869-1950), the grandson of whisky distiller Johnnie Walker.
An embroidered panel by May Morris (1862-1938) depicting a tabby cat in a wooded landscape doubled estimate to sell at £10,625. Although often overshadowed by her famous father, May was an important figure in the British Arts & Crafts movement. This 45cm x 70cm embroidered panel is inscribed "Hunter at Bay was designed and worked by me in 1935, May Morris" and has a paper label for Kelmscott Manor, the Morris family home in Oxfordshire.
Other lots from the Arts & Crafts movement sold well. A silver and enamel box made by Omar Ramsden and Alwyn Carr in 1907 sold at £4,250, an exceptional ruby lustre charger decorated with thistles, roses and shamrocks by Maw & Co of Jackfield in Shropshire c.1890 brought £4,500, and a Thomas Whalen marble panel realised a record price for the artist at £10,500.
Another 'minor' Scottish artist to receive deserved attention at the sale was Glasgow School of Art alumni Olive Carlton Smyth (1882-1949). The Pipes of Pan, worked in brightly coloured tempera on vellum, took £6,250 (estimate £2,000-3,000), a Linthorpe 'Peruvian' pitcher designed for the Middlesbrough pottery by Dr Christopher Dresser (1834-1904) sold for £3,500, while a Linthorpe Fijian style sake bottle attracted a bid of for £21,250.
Dresser drew upon a wide range of influences while working as Art Superintendent at Linthorpe from 1879-82. This 18cm high vessel with its two splayed spouts and incised face is based on Pre-Columbian ceramics.
Also in the Aesthetic movement taste, a Minton three-tile panel decorated with flowering and fruiting orange boughs sold at £3,250 and there was plenty of bidding for a pair of faience vases in the Japonisme style by the French 'father of art pottery' Theodore Deck (1823-1891). This 52cm high vases, decorated with birds, butterflies and insects amongst blossoming foliage, came for sale from Newbattle Abbey, the former home of the Marquesses of Lothian and latterly a conference and wedding venue. Estimated at £1,500-2,500, they were competed to £6,875.
Lyon & Turnbull plans to repeat the novel sale formula for three more auctions in the spring: Contemporary & Post-War Art on April 16, African & Oceanic Art, Antiquities and Natural History on May 5 and Fine Asian & Islamic Works of Art on May 13.