Collectable items go under the hammer next month
A number of quirky, unique items are coming up for sale at McTear's Auctioneers in Glasgow.
The Clocks, Scientific and Musical Instruments auction it taking place on February 3.
Lot 586 is a Longine's Marine Chronometer, with 30 hour movement, the 5.3cm silvered dial with Arabic numerals, subsidiary seconds dial and up/down regulation, numbered '3428' to brass case, in gimbal mount, the outer deck box numbered '3232', with brass mounts and central plaque inscribed 'LONGINES WATCH Co. No. 2975398', 11.5cm high
Known for their luxury watches, this rare marine chronometer from Longines represents the cutting edge of mechanical timekeeping. The estimated price is £800-1200.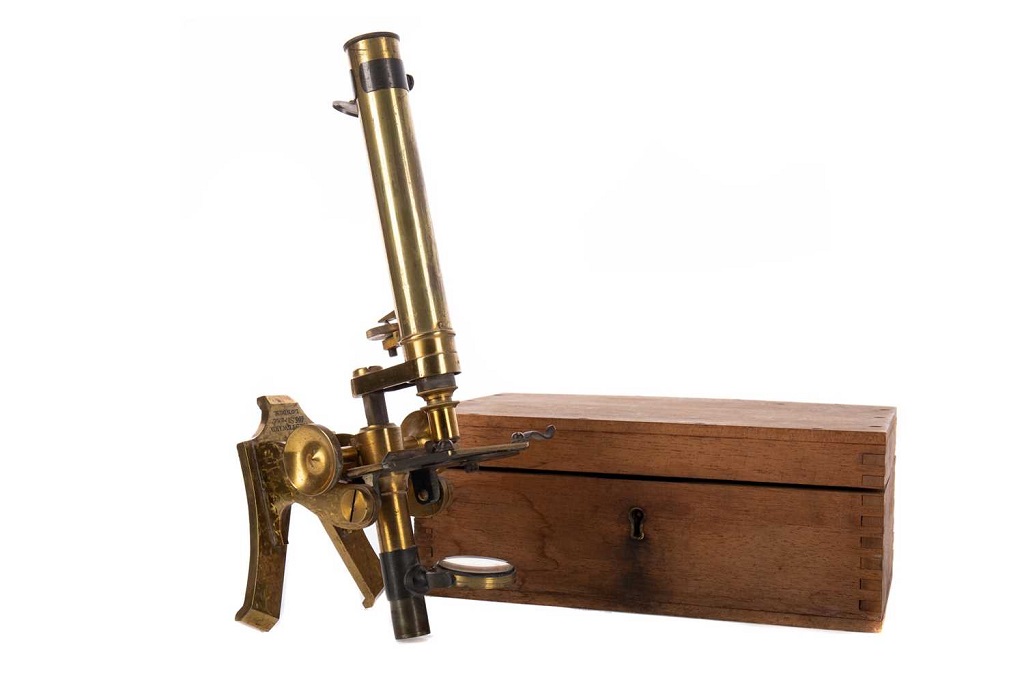 Also for sale is lot 622, a Regency 'Jones Most Improved' brass monocular microscope by Dolland of London. Dating from circa 1825, this comes in its original wooden case, along with another case containing accessories and slides.
A spokesman for McTear's said: 'Whilst we see a good number of Victorian microscope, this Regency period example is more of a rarity, and carries a premium.'
The estimated price is £300-500.
Also taking place on February 3 is the Fine Furniture and Works of Art auction.
In this, lot 808 is attributed to Franz Xavier Bergman, an Austrian cold painted bronze group of an Arab slave trader, modelled upon a bronze column plinth, on a marble base, unsigned, and 38cm high
The spokesman said: 'Whilst this Austrian cold painted bronze is unsigned, the fine modelling and detail seen in this large work could be by no other hand than that of Bergman.'
The Toys, Models & Pop Culture Auction will also run on February 3, and lot 978 is a Rolling Stones signed photograph.
Dating from circa 1964, this depicts and bears the signatures of Charlie Watt, Bill Wyman, Mick Jagger, Brian Jones, and Keith Richards, 9cm x 14cm, along with two original photographs, the first depicting Jagger, the second Jagger, Richards and Wyman.
Dated 1964, this comes from the Stones' early years, and carries the signatures of the band including Brian Jones. It comes with two candid never before seen photographs. It has an estimate of £400-600.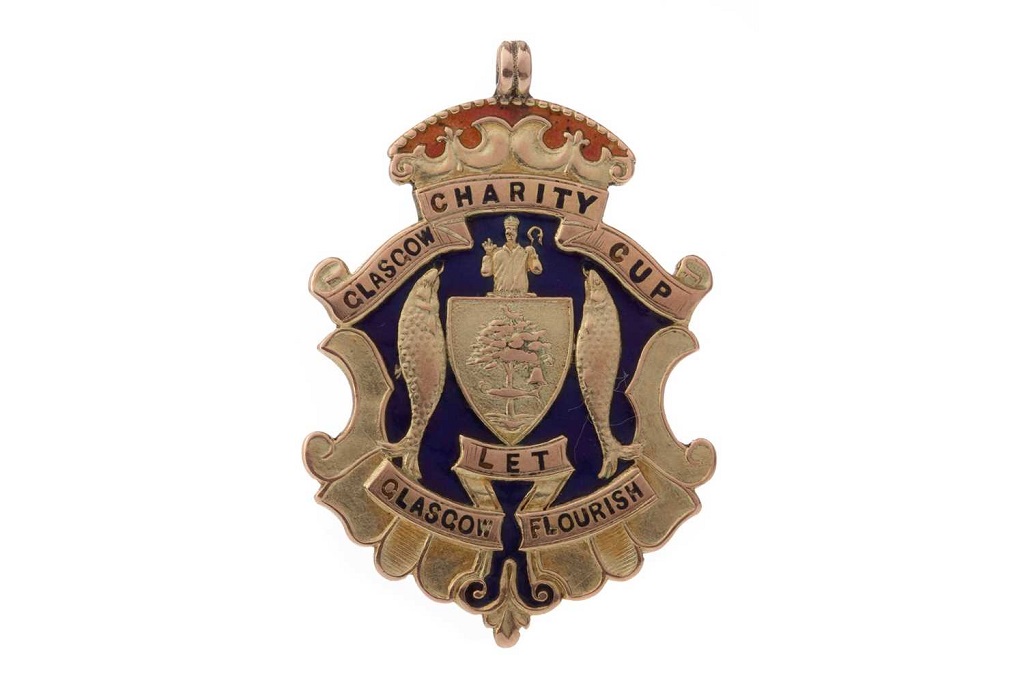 The Sporting Medals and Trophies sale takes place on February 4.
Lot 1496 is a Glasgow Charity Cup winners' gold medal, which was awarded to J Henderson of Third Lanark.
The obverse is enamelled Glasgow Coat of Arms and inscribed 'Glasgow Charity Cup', the reverse inscribed 'Won by 3rd L.R.V.A.C. J. Henderson 1897-8', 42mm high, maker V&S, in nine carat gold, 11.08g.
Anything relating to the defunct Third Lanark is highly collectable, and this Victorian example is a real rarity. It has an estimate of £700-1000.
Find out more about the various auctions at McTear's HERE.