Artists in residence for popular charity exhibition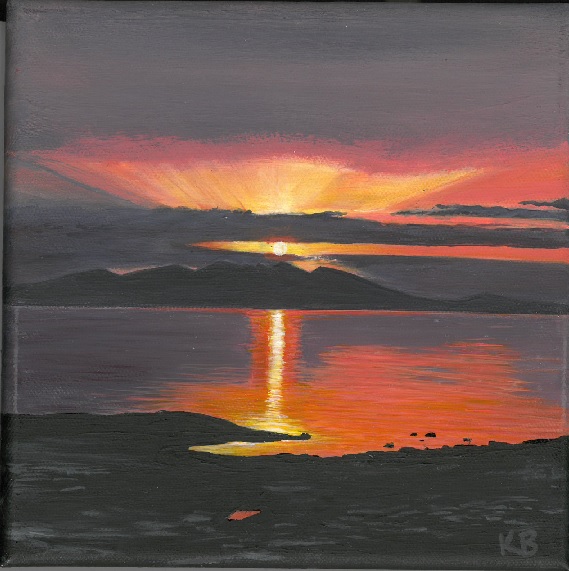 Little Paintings, a popular Ayrshire exhibition of original artists, will feature a daily artist in residence for the first time this year.
Organised by and in aid of Hansel, which supports people with learning disabilities and autism, Little Paintings will take place from 13-17 June from 10am until 5pm at the Robert Burns Birthplace Museum in Alloway.
A collection of more than 100 original paintings, the exhibition includes works by Graham McKean, Pat Kramek, Helen Turner and Astrid Weigel.
Artists in residence include Gillian Park who will make a guest appearance on Thursday 13th, from 2-4pm; Pat Kramek will be in situ on Friday 14th, from noon-2pm; Linda Todd on Saturday 15 from noon-2pm; and Joan Lawson on Sunday 16, from 10.30am- 1.30pm. A selection of paintings by children from the Little Art School, based in Ayr and Troon, will also be on display.
Agnes Paton, fundraising and communications manager at Hansel said: 'We've got a fantastic line-up of artists this year who have been so generous with their time and support. There's a terrific variety of choice on show including landscapes and portraits, offering great value from many of Scotland's leading talented artists.'
The exhibition is free to enter and the money raised from the sale of the paintings will benefit Hansel's Wilson House Refurbishment Appeal.
Exhibiting artist, Miriam Smith from Inverness, added: 'Hansel offers an invaluable service and I am happy to help support its aims.'
The Little Paintings Exhibition and Sale has been held annually since 2008 raising £125,000 for the charity and has attracted artists from around Scotland and beyond including established artists Gerard M Burns, James S Davis and Lin Pattullo.
Hansel is one of Ayrshire's leading care organisations supporting people and their families living with a learning disability and those with autism.
Further information is available from www.hansel.org.uk