Artist's first works to be shown at Scottish Gallery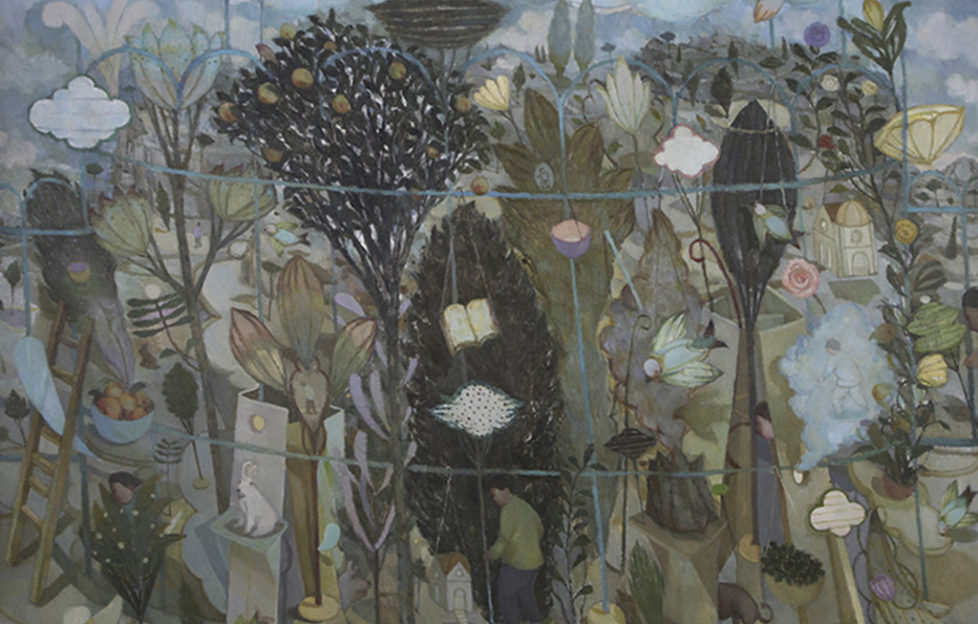 Artist Joe Fan's first show with The Scottish Gallery is taking place this month.
Joe's work, which embraces landscape, still life and suggested narrative, defies categorisation, although viewers of his work can perhaps be unsurprised he works in Aberdeen, from where an elusive strain apparent in James Cowie, Alexander Fraser and Joyce Cairns could be called Aberdonian Magic Realism.
But a closer reading reveals how Fan has harnessed many other influences, including Medieval tapestry, traditional Chinese painting, and the Northern European Renaissance.
His exhibition title Counting Leaves speaks to the idea of an impossible quest and perhaps one that the artist has undertaken: he is guide and mentor as he invites us to join him in a magical storybook, each painting a new chapter.
Joe Fan will be in The Gallery to discuss his work on Saturday 11 May. If you are interested in attending this event register on eventbrite, or contact The Gallery.
Joe Fan – Counting Leaves runs from 1-29 May at the Scottish Gallery, 16 Dundas Street, Edinburgh, EH3 6HZ.
Click HERE to view the exhibition online.