Art Car Boot Sale will make it accessible to all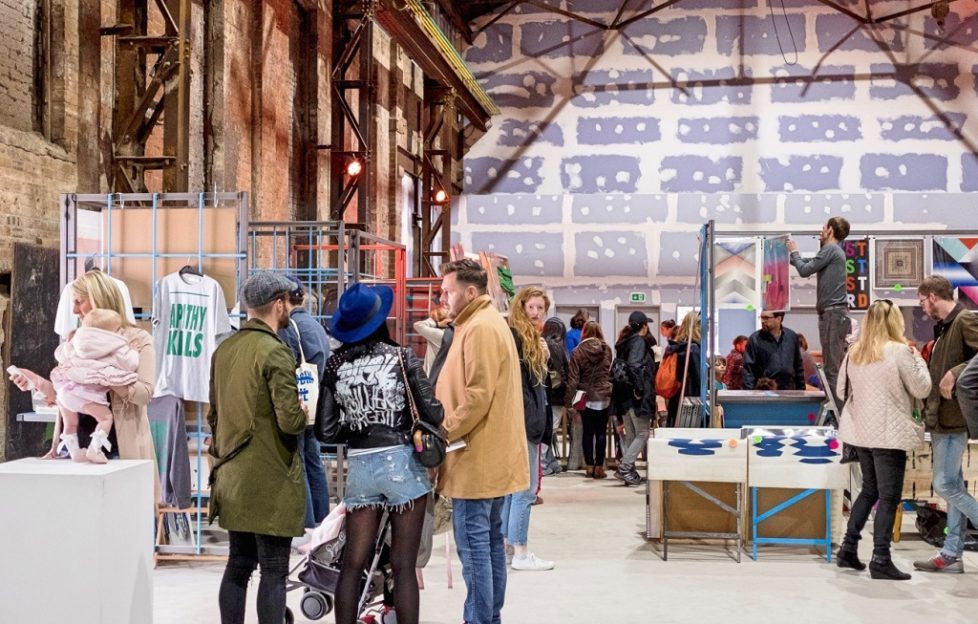 A sale designed to make contemporary Scottish art accessible to all is taking place next weekend.
In a bid to drive a new wave of collectors across the country, Art Car Boot Sale is gearing up for its biggest event yet.
It features more than 100 Scottish-based contemporary artists, who will come together on 7 and 8 July to showcase and sell their work from the back of cars, transits and camper vans.
The event, which will feature artists such as Kate V Robertson and a host of former Turner Prize nominees, will take place at Scotland's leading multi-discipline arts complex SWG3, located in Glasgow's vibrant Finnieston area. The sale will be on the ground floor, spread throughout the breathtaking Galvanizers and new Acid Bar, with art priced from £5 to £500.
Patricia Fleming, Art Car Boot Sale organiser, said: 'We have fabulous contemporary artists in Scotland, it's one of our greatest cultural assets, and we want to make it really easy and fun for people to start or build collections.
'The car boot sale atmosphere is really relaxed and you get to meet the artists and chat to them about their work and their lives. People really loved it last year.'
The 2017 sale welcomed more than 4000 people and generated around £100,000 for the local arts economy, including artists and picture framers, as well as a roaring trade for street food vendors during the event. This year's event will also feature DJs and cocktail bars.
Participating artists include: Beagles and Ramsey, Claire Barclay, Christine Borland, Ilana Halperin, Kate V Robertson, Toby Paterson, Helen De Main, Michael Fullerton, Luke Fowler, Jim Lambie, Tessa Lynch, France-Lise McGurn, Ciara Phillips, Ross Sinclair, Gregor Wright, Erica Eyres, Susannah Stark and some of Glasgow's finest recent graduates all pitching up in person.
Patricia added: 'It's a no brainer that artists need to be able to sell their work and the public often find galleries quite intimidating, so they need places and events where they feel comfortable to go, browse and buy.
'Here they get to see an eclectic mix of affordable unique works and limited editions straight from the studio by artists selling out of the boots of Glasgow's finest art transport – camper vans, cars, transits and bikes.
'In future we'd love to hold events like this all round the country and help develop the new wave of collectors that would do so much to secure the future of Scotland's contemporary arts.'
Kate V Robertson, one of the participating artists, said: 'I'm really looking forward to this year's event, it's such a brilliant way to bring artists and the public together – to buy art in the familiar format of a car boot sale.
'Contemporary art in Scotland is really exciting and thriving scene to be a part of, but it can be very challenging to earn a living – many struggle to be able to maintain a regular practice and afford studio space. Initiatives like this offer a great way to generate income and new audiences – and make room for new work.'
Renowned Glasgow-based artist Toby Paterson added: 'The 2017 Art Car Boot was a welcome surprise. The quality of engagement with visitors was incredibly refreshing and there was a real sense of mutual benefit as artists received much-needed financial support while making their work a part of the lives of people who might never have thought it possible to own significant, original art. It was great fun too and I very much look forward to this year's event.'
Advance tickets are available HERE and on the day at the venue.
The event will run on Saturday 7 July from 11am-6pm and Sunday 8 July from noon-6pm. SWG3 is located at 100 Eastvale Place, Glasgow.
Tickets are £3 (plus booking fee), under 16s free.