Plans to grow the Ardbeg Distillery on Islay are revealed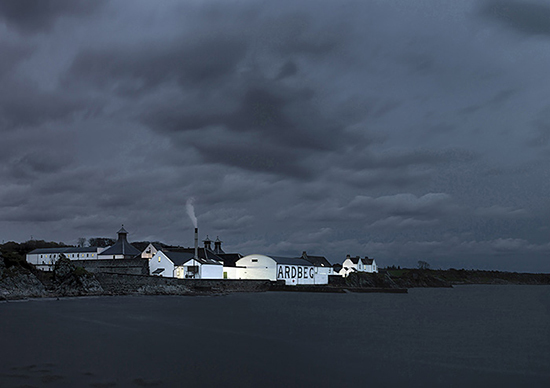 Multi-million pound plans to grow the Ardbeg Distillery in Islay have been revealed.
Owned by The Glenmorangie Company, the development will see a new still house added to the existing facility.
Designed to regenerate a site at the heart of the Distillery, this traditional-style building will house a total of four of Ardbeg's trademark copper stills. Two more than the Distillery currently has.
Subject to planning approval, the distillery aims to start work this year, for completion in 2019, allowing Ardbeg to answer the call of its growing global fan base by distilling more of its untamed spirit.
The world's passion for Ardbeg has grown since 1997, when the distillery – which had been mothballed – was bought by The Glenmorangie Company and reopened.
Since then, it has enjoyed year-on-year sales growth, as well as having its own loyal following, known as the Ardbeg Committee.
A larger still house will ensure a steady supply of whisky to meet rising demand from the ever-increasing numbers of Ardbeg fans.
Despite the changes, the owners say Ardbeg will remain one of the smallest distilleries on its remote Scottish island home. Its award-winning whisky will be carefully crafted in the same way as it has been for more than 200 years.
Marc Hoellinger, president and CEO of The Glenmorangie Company, said: 'We are delighted by Ardbeg's success since 1997 – and by the growing passion for our whisky from fans around the world.
'Ardbeg has been distilled on Islay since 1815 and, with a new still house, we will pave the way for future generations of smoky malt whisky lovers to discover The Ultimate Islay Malt.'
READ MORE WHISKY NEWS FROM SCOTTISH FIELD BY CLICKING HERE.