An international merger that's been a huge success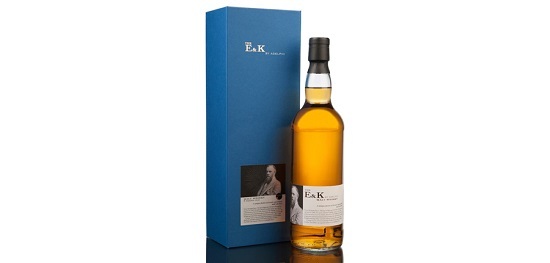 A Scottish and Indian whisky fusion has become a massive hit.
Pre-orders for E&K whisky outnumbered the number of bottles that were made available.
The released E&K whisky is a premium blend of malt whisky from distilleries in Scotland and India, made from a blend of Scotch whisky from Ardmore and Glenrothes distilleries, and malt whisky from Amrut Distillery in Bangalore, India.
Around 80% of The E&K were exported to more than 20 countries worldwide – with only 825 bottles released.
It follows on from The Glover series of whiskies, which were a pioneering blend of Scotch and rare Japanese whisky from the legendary Hanyu distillery.
Fusion Whisky is the Edinburgh-based company behind the iconic Glover series of whiskies.
The whisky was made to celebrate the historic ties between India and Scotland and honour the Scot who helped modernise India's railways and link the cities of Bombay, Delhi, Calcutta, Madras and Karachi by rail.
Fusion Whisky said one of its core aims was to celebrate the lives of Scots who made a positive impact in other countries.
The carefully guarded recipe for The E&K blend was created by Victor Bruce's great-grandson Alex Bruce, master blender and managing director of Adelphi Distillery Ltd, based in Fife.
He said: 'The E&K is a long awaited and exciting blend of Scotch and Indian whisky. When you marry mature Scotch with whisky matured in a different climate you can create some exciting and extremely rewarding flavours, adding new layers of complexity and depth.
'I'm sure whisky lovers will agree that we've achieved that with The E&K. The Amrut brings tropical fruits and spice, the Ardmore creaminess and sooty smoke, and the Glenrothes adds a sherry-matured richness and texture to complete the balance.'
READ MORE WHISKY NEWS FROM SCOTTISH FIELD BY CLICKING HERE.