Whisky merchant releases first in rare cask series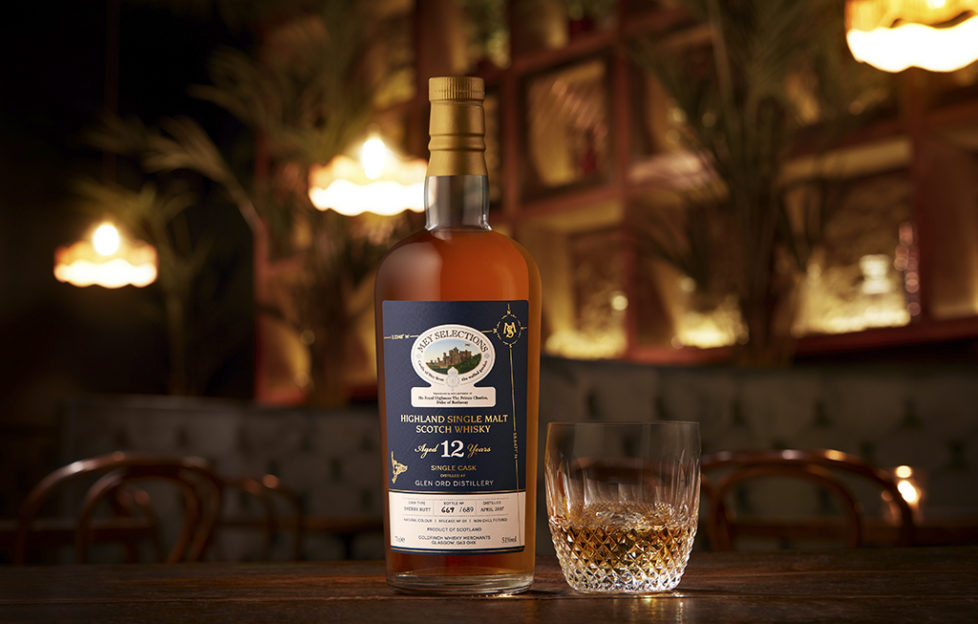 Scottish whisky merchant Goldfinch has released the first in its new Mey Selections Rare Cask Series – a limited edition single cask bottling of a rare first fill Oloroso sherry cask from Glen Ord Distillery.
Set to delight whisky lovers and collectors around the globe, only 689 hand-numbered bottles of this exceptional single malt from one of Scotland's oldest whisky distilleries and the only remaining single malt distillery in the Black Isle, are available.
Glen Ord single malt is normally only found in the Singleton range in the Asian market or as a blend in Johnnie Walker.
The 12 Year Old release, the first of the Mey Selections Rare Cask Series from Goldfinch, has notes of spice, fruit and butterscotch, is non-chill filtered and natural in colour. It was distilled in April 2007, matured in a single first-fill European oak Oloroso sherry butt and bottled in July 2019 at cask strength of 51% ABV.
The Rare Cask Series has been selected for Goldfinch by top whisky maker Max McFarlane who has been responsible for creating iconic whisky brands of the highest quality for many years.
A donation from every bottle sold will go towards supporting rural communities in the far north of Scotland through the North Highland Initiative charity.
Max sampled whiskies all over the North of Scotland to choose the very best in quality.
__________________________
Advertisment

_____________________________________________________________________________



He explained why he selected the 12 Year Old Glen Ord to mark the first release of the series: 'The Glen Ord cask had superior sensory and palate qualities. The liquid has wonderful flavours of a sherry cask filled with whisky for the first time.
'It is fresh and fruity on the nose with hints of white grapes and aromatic spices followed by a breath of warm butterscotch. Beautifully formed and well rounded on the palate, with sweet notes of vanilla and prunes enriched by suggestions of malted barley and linseed oil.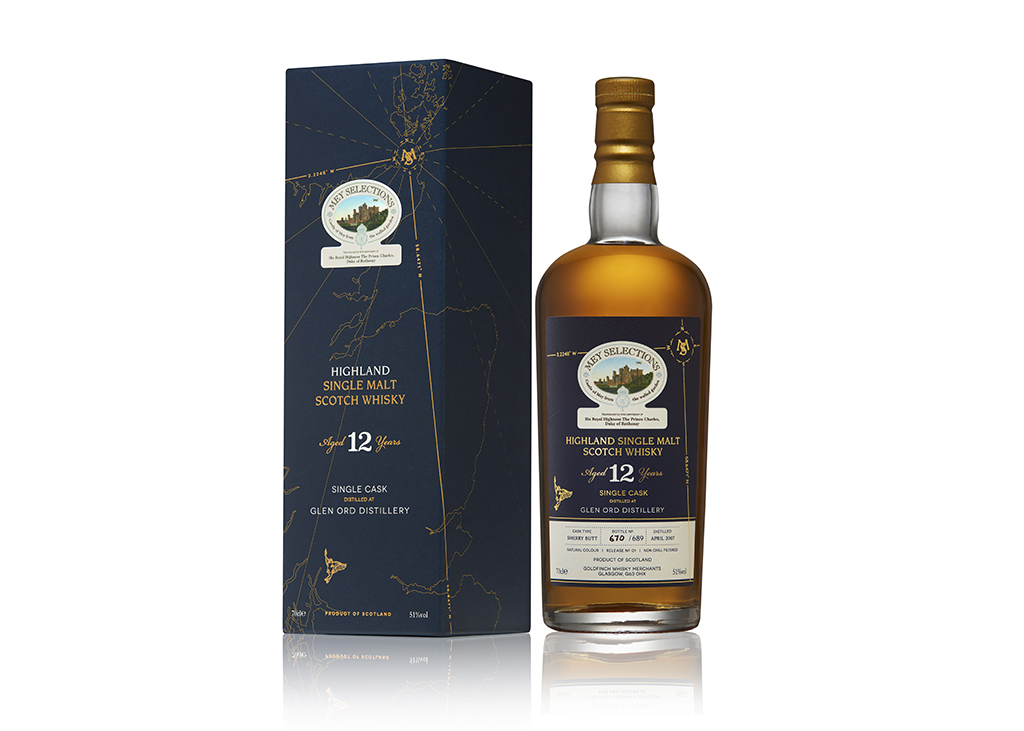 'A whisper of light spice heralds a deliciously smooth and lingering finish. Add all this to good maturation and natural colour and we have a product fit for a King.'
Sherry casks are only used in a small percentage of whisky maturation because the casks are in limited supply and cost ten times more than a bourbon cask. The flavour and colour that the casks impart are coveted by whisky fans.
Andrew Macdonald-Bennett of Goldfinch said: 'We are delighted to launch the Mey Selections Rare Cask Series with this exceptional limited edition sherry oak matured single cask bottling from Glen Ord.
'It is an outstanding whisky and we feel privileged to be able to offer this rare gem to whisky enthusiasts and collectors and to give back to the North Highland community at the same time.'
Bottle No. 1 of Mey Selections Rare Cask Series Glen Ord was presented to HRH The Prince Charles, Duke of Rothesay who is patron of the Mey Selections charity.
The bottle's label features a painting of Castle of Mey, the Highland home of the late Queen Mother, by HRH The Prince Charles.
Mey Selections Rare Cask Series – Glen Ord is available now from Goldfinch Whisky Merchants  priced at £118 (incl UK duty and VAT) with free delivery. It is also available from Wood Winters, The Scottish Gantry, Master of Malt and Valhalla's Goat.