Whisky auction raises over £370,000 for charity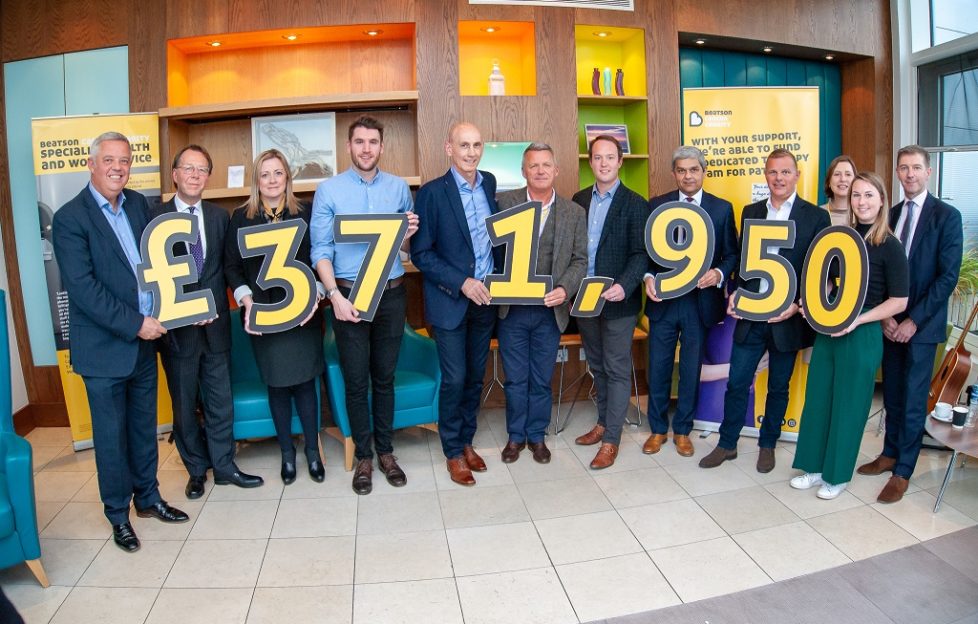 An auction held by the Scotch whisky industry to benefit the Beatson West of Scotland Cancer Centre raised over£370,000.
The auction smashed auction estimates by achieving a record-breaking £371,950, as well as raising awareness of the Beatson's work.
This amount includes the hammer price total, plus 100% of the buyer commission donated by auction host Whisky Auctioneer along with other donations associated with the Auction.
Beatson Cancer Charity supports people and families affected by cancer, from providing wellbeing and patient care services to funding pioneering research and specialist clinical posts.
The inspiration and driving force for the auction came from Ian Curle, former CEO of Edrington and former
Chairman of the Scotch Whisky Association, who benefitted first-hand from the skill and dedication of the clinicians at The Beatson West of Scotland Cancer Centre.
The collection of 103 exceptional whiskies from over 30 different distilleries and independent bottlers encompassed the very best of the Scotch whisky industry and generated a significant level of interest globally, with more than 4200 bids placed by 321 bidders from across 35 countries.
Of particular interest were the one-of-a-kind whiskies bottled exclusively for the auction.
One of these, the Bunnahabhain 50 Year Old Beatson Sherry Cask No.1 of 1, donated by Distell, is the oldest official bottling ever released by the Islay-based distillery and raised a stunning £12,650 (inc. buyer commission), which is £7,000 more than the previous auction record for an official Bunnahabhain bottling.
A further unique whisky was specially bottled and donated by Ian MacLeod Distillers, representing their first release in their role as new owners of the soon to be resurrected Rosebank Distillery. The Rosebank 1989 Single Cask 29 Year Old #2477 No. 1 of 1 raised £17,600 (inc. buyer commission), over £10,000 more than the previous auction record for an official Rosebank bottling.
Record UK auction prices were also achieved for The Macallan 1949 Millennium Decanter 50 Year Old, which raised £36,300 (inc. buyer commission) and Dalmore 1978 Constellation 33 Year Old Cask #1, which raised £7,370 (inc. buyers commission).
Martin Cawley, Beatson Cancer Charity CEO said: 'We have been absolutely overwhelmed by the success of this exciting initiative and extremely grateful to everyone involved in making it happen, whether they donated a bottle, helped with the organisation of the auction, or indeed purchased one of the vintage whiskies.
'Everyone worked together to make this fundraising initiative such a wonderful success. The amount raised exceeded all expectations and we are delighted at the outcome.
'Our aim is to enhance the lives of people living with cancer and their families by providing practical care and support working closely with our colleagues at the Beatson West of Scotland Cancer Centre. I can assure you this money will make a huge positive contribution to people's lives.'
Ian Curle added: 'We are delighted with the outcome of the auction, which wouldn't have been possible without
the collaboration of all parties involved. The sum raised is testimony to the generosity and support of my former colleagues and friends across the Scotch whisky industry.
'A special thanks must go to Whisky Auctioneer who provided their services free of charge and donated their
commissions to Beatson Cancer Charity.
'We were proud to come together to support the exceptional work of Beatson Cancer Charity which supports people through their cancer journey every step of the way.'