The Scotch whisky aiming to dominate in China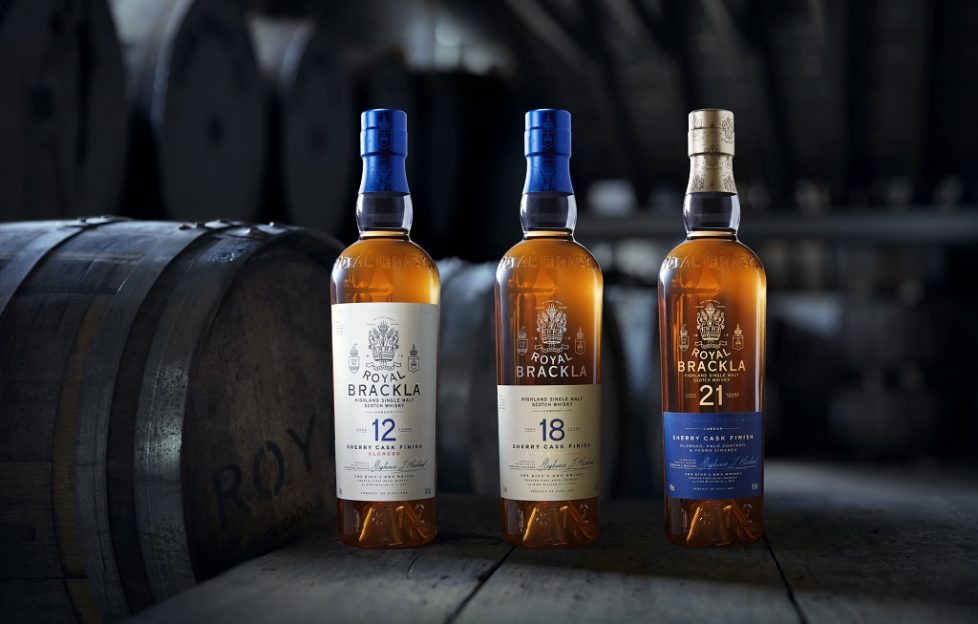 Royal Brackla is relaunching its range of single malts on a mission to create the finest sherry finished whisky in the world.
The new range consists of Royal Brackla 12YO finished in Oloroso sherry casks, Royal Brackla 18Y0 finished in Palo Cortado sherry casks and Royal Brackla 21YO finished in Oloroso, Palo Cortado and Pedro Ximinez sherry casks.
Building on its remarkable history to create an exciting future, this range pays homage to Royal Brackla Distillery founder Captain William Fraser, traditional production techniques and its distillery character, in a move to create its finest whisky yet.
Founded in 1812 and granted a Royal Warrant by King William IV in 1833, Royal Brackla is known as The King's Own Whisky. Staying true to tradition, the new range has no caramel colouring added and is non-chill-filtered.
The refined range features increased prominence for the age statement, with every bottle guaranteeing a specific interaction with the wood. This includes a move in emphasis from 16YO to 18YO and an accentuation on the finishing across the range.
After several years of trialling and exploring different Sherries to give an extra layer of luxury to this fragrant and fruity whisky, Malt Master Stephanie MacLeod, has chosen three types for finishing Royal Brackla. Every expression in the new range is finished in the finest first fill sherry casks, sourced directly from Spain to ensure exceptional quality.
The new Royal Brackla range will be bottled at 46% ABV in response to consumer demand and will makes its global debut in May 2020 with China Duty Free Group luxury airport stores in Beijing, Shanghai and Guangzhou.
Gaurav Joshi, regional director Asia Pacific Bacardi Global Travel said: 'China is such an exciting market for our single malt whiskies. The Chinese whisky connoisseur is discerning and makes purchase decisions driven by a taste for refinement and the opportunity to make unique purchases such as with Royal Brackla.
'It is a privilege to partner with China Duty Free Group to present our most special single malt to their customers in the elegant surroundings of their stores including the new flagship location at Beijing T3.'