The Macallan opens permanent boutique in Dubai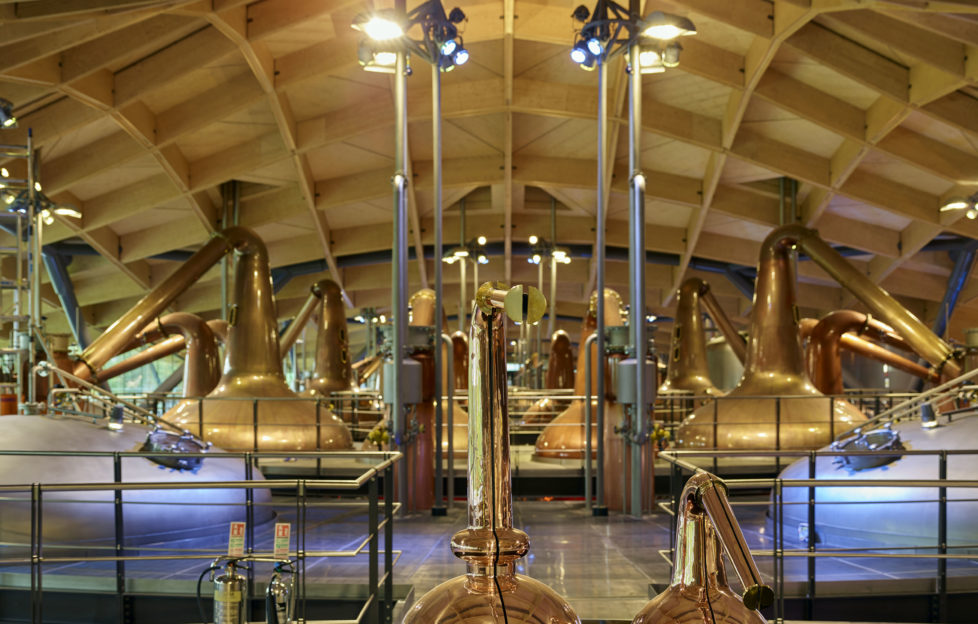 The Macallan Boutique is to be the first-ever permanent, monobrand luxury spirits boutique at Dubai International (DXB).
Edrington EMEA Travel Retail and Le Clos – the Dubai-based fine wine and luxury spirits retailer – is writing the next chapter in their record-breaking partnership with the unveiling of a new luxury retail concept for The Macallan.
The Macallan Boutique design is a bespoke concept which draws heavily from the passion, vision and beauty of The Macallan Estate, including the new £140m distillery and visitor centre in Speyside, unveiled last June.
Along with a strong focus on consumer engagement and storytelling, the boutique will also feature exclusive products, complementing Le Clos' world-class portfolio of fine wines and spirits.
The opening of The Macallan Boutique further solidifies and extends the unique and hugely successful partnership between Edrington and Le Clos. Characterised by a joint commitment to customer experience, premiumisation and luxury retail excellence, the partnership has consistently driven consumer engagement and standout sales growth, with a number of highlights over the past few years including multiple world-record sales in travel retail.
The most notable and recent example being the world record sale of two rare bottles of The Macallan 1926, with labels commissioned by artists Sir Peter Blake and Valerio Adami, which made headlines around the world when they were purchased by a private collector for US$1.2m.
__________________________
Advertisment

_____________________________________________________________________________



Jeremy Speirs, managing director EMEA Travel Retail, Edrington, said: 'Our ongoing collaboration with Le Clos has seen DXB become one of the go-to locations globally for The Macallan collectors and whisky connoiseurs. It is therefore fitting that we will partner – in close collaboration with Dubai Airports – to deliver the ultimate expression of the brand in travel retail, The Macallan Boutique.'
Andrew Day, group chief executive officer MMI, added: 'Le Clos, The Macallan and Dubai Airports have enjoyed an outstanding, record-breaking partnership, culminating with our recent world-record sale of US$1.2 million.
'Le Clos recently celebrated its 10 th  year of award-winning operations at Dubai International, and we are delighted to announce the next chapter in our history with the creation of a world-first stand-alone The Macallan Boutique by Le Clos.
'The Macallan has played a significant role within our portfolio and it is testament to our leadership in luxury travel retailing that we will bring this amazing brand to life on a truly global stage at DXB.'
Eugene Barry, executive vice president, commercial at Dubai Airports, said: 'We welcome The Macallan Boutique, an extension of our longstanding partnership with Le Clos and a first for the region, and look forward to the impact a great brand collaboration like this will bring to travellers' experience at DXB.'