The Macallan goes to the dark side with M Black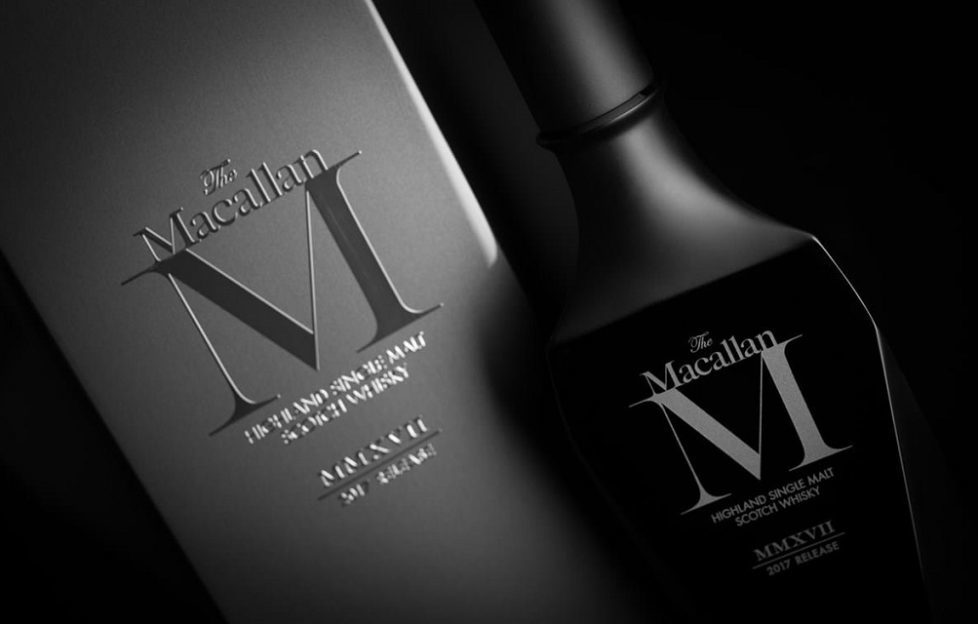 A new dram which has been crafted to reflect the diverse history of The Macallan single malt and house a subtly smoky flavour.
M Black is the latest and most complex release in The Macallan Decanter Series. It celebrates the mastery, creativity and character that defines the very heart of The Macallan's single malt.
An evolution of the iconic M Decanter, M Black continues the collaboration between three masters of their crafts: The Macallan, Fabien Baron and Lalique.
M Black evolves the highly expressive aesthetic of Fabien Baron's creative vision that makes its statement in M, in black crystal form.
This new step into lustrous black crystal from Lalique was crafted to reflect the diverse history of The Macallan single malt.
At the heart of Baron's design vision are the six facets of the decanter that pay homage to the Six Pillars foundation stones that define the character of The Macallan.
Fashioned in the highest-grade black crystal for the first time, and crafted from a very limited number of casks, The Macallan M Black tells its own story of exceptional cask ageing and the commitment taken to nurture and mature The Macallan spirit.
Designed specifically to celebrate a deep and smoky Macallan than its founding relation, the crystal that houses this precious spirit was also pushed into new territories. Requiring detailed research, prototyping and experimentation, the development of the M Black decanter was an adventure in crystal that produced an end product as unique as the whisky itself.
With exacting processes, long-perfected techniques and a perfect balance of innovation and heritage, M Black celebrates the union of the mastery of crystal and whisky making inside and out.
An unexpected colour and geometric form challenges all perceptions of traditional decanter design and perfectly offsets the peaty notes of this unique and complex single malt.