Scotch Malt Whisky Society all set for Islay festival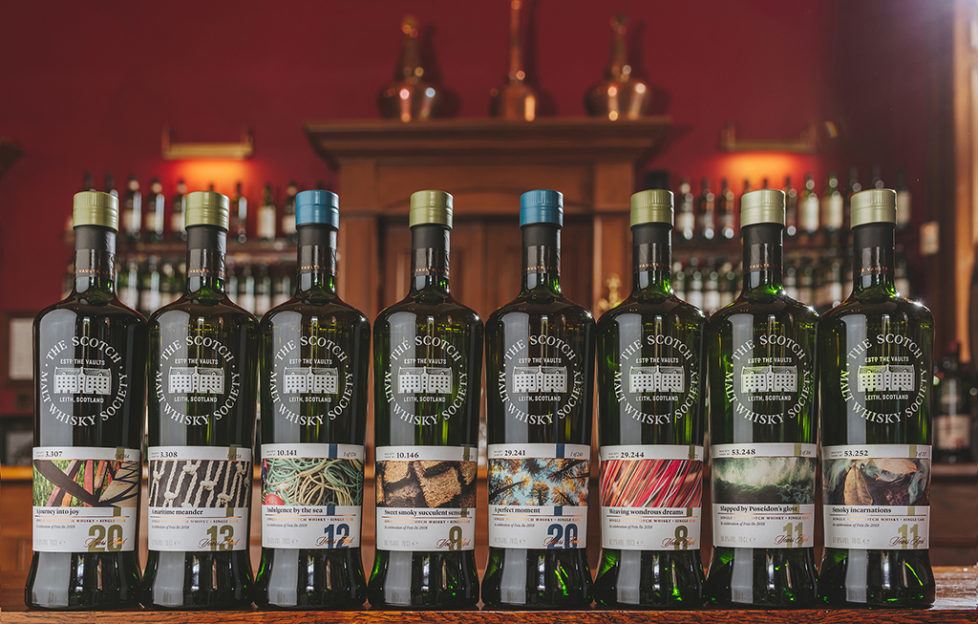 The Scotch Malt Whisky Society will be holding a series of events at Feis Ile, The Islay Festival of Music and Malt (25 May–2 June).
The Society will kick off the festival by hosting a relaxed garden party on the beautiful lawns of Islay House, on 25 May, overlooking Loch Indaal. With free entry, this open day will welcome SMWS members and non-members alike to come along and enjoy the start of the festival.
Islay Ales and Islay Oysters will be on the menu throughout the day as well as a wide range of rare and fabulous SMWS whiskies.
From 4pm, Islay House's Michelin-starred executive chef Alex Floyd, will be offering a mouth-watering seafood barbecue. Visitors will be treated to live Scottish music from a mix of bands including Simon Moran as well as a range of local craft stalls and exhibits which will be on display throughout the afternoon.
From 7.30pm, a spectacular evening of music and malt awaits, as the Islay party ramps up and continues well into the night. The Islay House Open Day has free entry from 1pm–late (with a barbecue from 4pm onwards).
SMWS brand ambassador John McCheyne will be hosting a special regional event where he will explore the world of peat.
Called the Region Rumble, guests will have the opportunity to taste, explore and vote for five SMWS celebratory bottlings to determine their favourite. Islay superfans will be tempted with two exclusive bottlings from Speyside. This open day takes place on Friday, 25 May, with the Region Rumble between Speyside and Islay from 2.30-3.30pm. Ticket price: £30.
John will also host a number of SMWS tasting masterclasses throughout the festival. Guests will sample different drams, including at least one of the limited edition Islay Festival bottlings. John will lead the discussions, taking guests on a peaty journey where they are invited to explore the world of peaty single cask whiskies before voting for their favourite.
Tastings will take place at Islay House on: Friday, 25 May, 4.30-5.30pm and 7-8pm. Others will be hold on Monday 28, Tuesday 29, and Wednesday 30 May from 3-4pm. The ticket price is £20.
The Society partner bar, The Peat Cutter at Islay House, will be open from 1pm, serving a wide variety of Islay malts from all distilleries on the island, including a rare selection of bottlings from the Scotch Malt Whisky Society.
Out on the lawn, the SMWS will be serving a unique collection of its fine single cask whiskies, selected exclusively from its spiritual home at The Vaults in Leith.
Helen Stewart, senior brand manager for the Society, said: 'So that all whisky lovers can get a real flavour of the Society, we're hosting a programme of tastings that are open to all members and their guests, as well as non-members.
'This year we're exploring the Islay and Speyside regions and asking superfans to join the debate in our fun Region Rumble. At the festival, we'll be delving into the word of peat as our Islay whiskies go toe-to-toe with Speyside.'
More information about the Region Rumble online debate can be found HERE.
For those fortunate enough to be travelling to the Islay Festival of Music and Malt, the SMWS will be releasing 29.244 Weaving wondrous dreams.
As a special treat to members who have made the journey to attend the Islay festival, this limited edition bottling will be available to buy at the Open Day at Islay House, Friday 25 May, from 1pm. With only 222 bottles available to members, this rare Islay whisky is a must-have for all peat-lovers.
For those not able to make it to the festival, the SMWS will be running Islay and Speyside-inspired offers and menus with matched whiskies in its Members' Rooms and partner bars. There will also be special Islay and Speyside festival flights to sample and enjoy.
Tastings will again focus on an Islay versus Speyside theme, where the two regions will be presented against each other. In the Kaleidoscope Whisky Bar at 28 Queen Street in Edinburgh, festival-themed cocktailshave been specially created in celebration.
For more information about the Islay Festival events and bottles click HERE.