Rolling Stones whisky heads auction in Scotland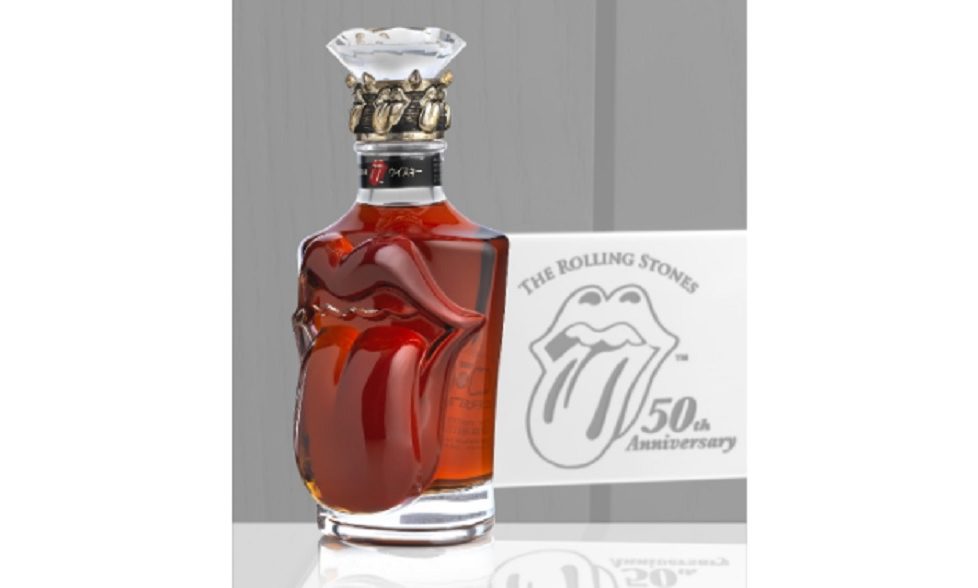 A rare bottle of Suntory Rolling Stones 50th Anniversary is to be auctioned in Scotland next week.
Released in 2012 to mark the anniversary of the legendary group's formation, lit is one of the bottles at the Bonhams Fine Whisky sale at 22 Queen Street, Edinburgh. It is estimated at £25,000-35,000.
The whisky is a blend of selected malts distilled in milestone years in the history of the Rolling Stones, including a malt from 1962 – the year the band was formed – that has been aged in mizunara (Japanese oak) casks. The blend also contains whisky from 1971, when the famous 'tongue and lips' logo was launched.
Other sale highlights on display will include:
Six bottles recovered from the wreck of the SS Politician which foundered in the Sound of Eriskay in the Outer Hebrides in 1941. The bottles were salvaged legally in 1990 and are accompanied by copies of the letter of declaration from H M Customs. At the time of the shipwreck itself, islanders conducted their own – less legal – salvage operations, later celebrated in Compton MacKenzie's 1947 novel Whisky Galore.
Bowmore-40 year old-1955. The crystal decanter, numbered 18 of a limited edition of 306, comes in a wooden presentation case with a certificate of authenticity. Estimate: £15,000-17,000
The Macallan-1940. Bottled in 1981, it comes in its own wooden presentation case. Estimate: £12,000-14,000
The Macallan-1938. Distilled and bottled by Macallan Glenlivet Ltd, and distributed by Gordon & MacPhail. Estimate: £10,000-12,000
The whisky sale itself takes place on Wednesday 5 June at 11am. Click HERE for the catalogue.
Bonhams, founded in 1793, is one of the world's largest and most renowned auctioneers, offering fine art and antiques, motor cars and jewellery.
With a worldwide network of offices and regional representatives in 22 countries, Bonhams offers advice and valuation services in 60 specialist areas.